The selection of men's fashion accessories from the Hermès Objects Spring-Summer 2023 collection is as broad as it is impressive. Calf skin has a place of prominence, as does cashmere and silk. There are mechanical timepieces and smart watches. The collection also puts the spotlight on the imaginations of exceptional artists. Here are our picks for the collection.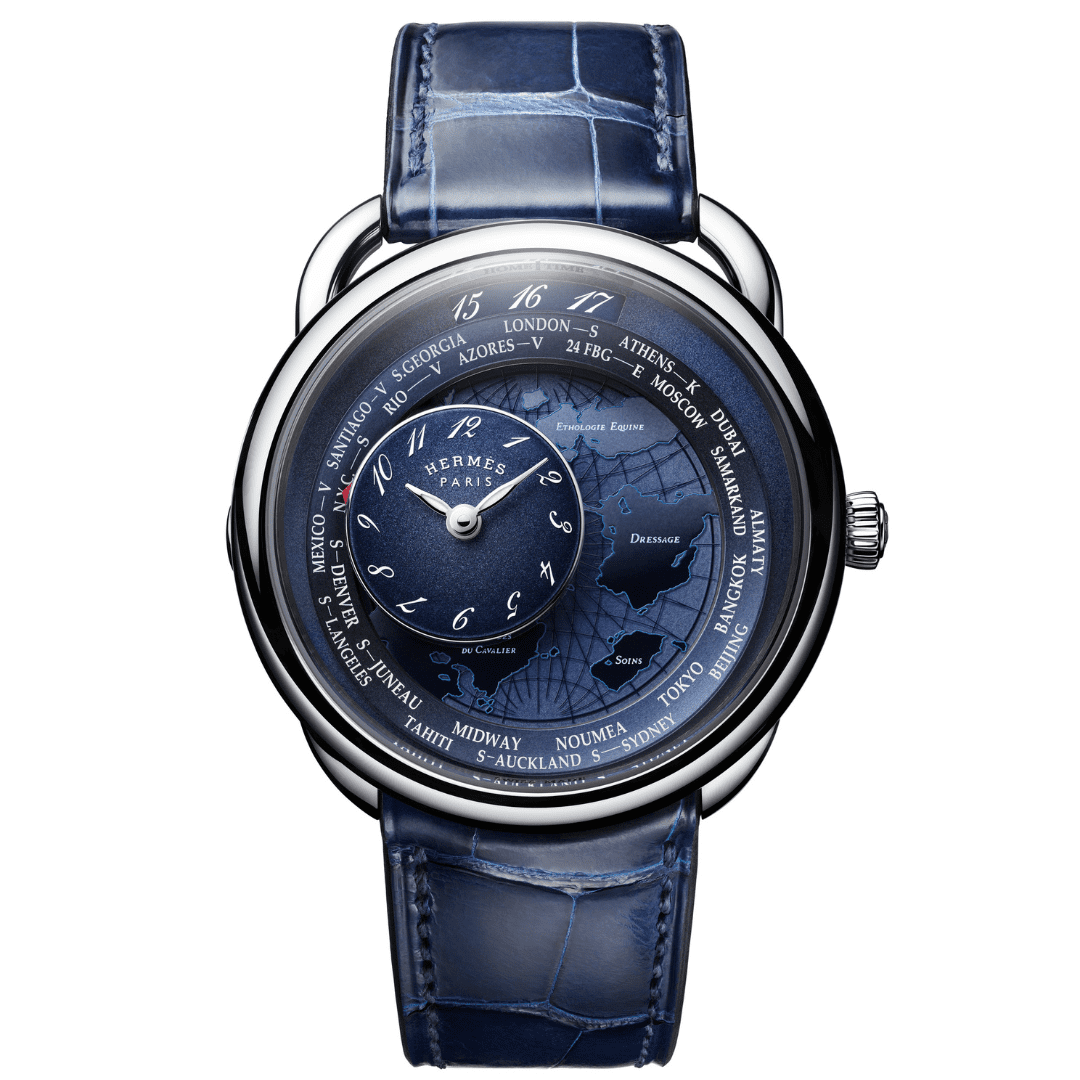 The Arceau Le temps voyageur watch evokes the spirit of travel according to Hermès. Its mechanism, developed exclusively for Hermès, displays 24 time zones on a round dial engraved with the names of as many cities across the globe.
The home time is displayed at the top of the dial and the satellite moves over an imaginary planisphere to show the time in the selected city.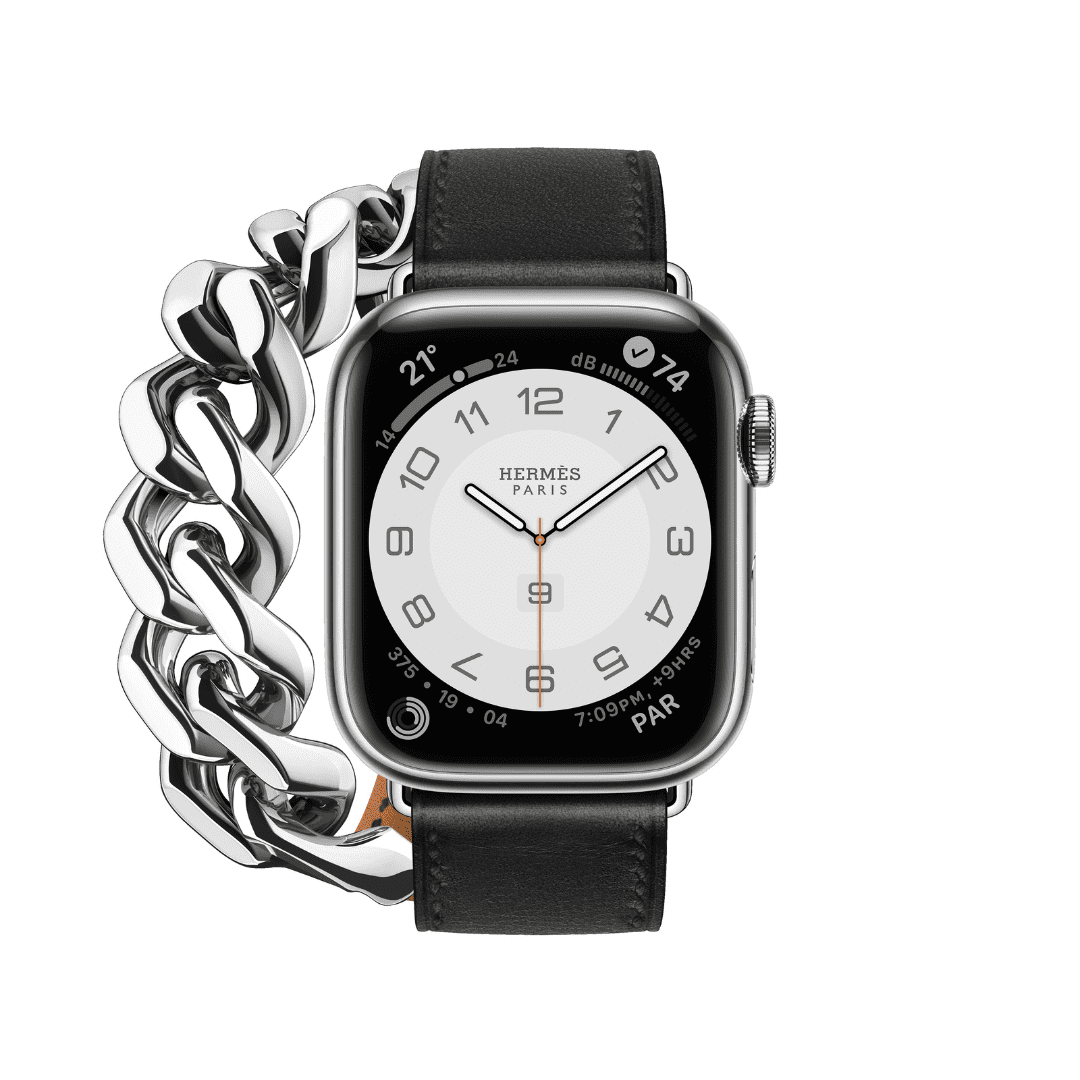 Apple Watch Hermès Series 8, 41 mm case in steel, double tour Gourmette band in steel and Swift calfskin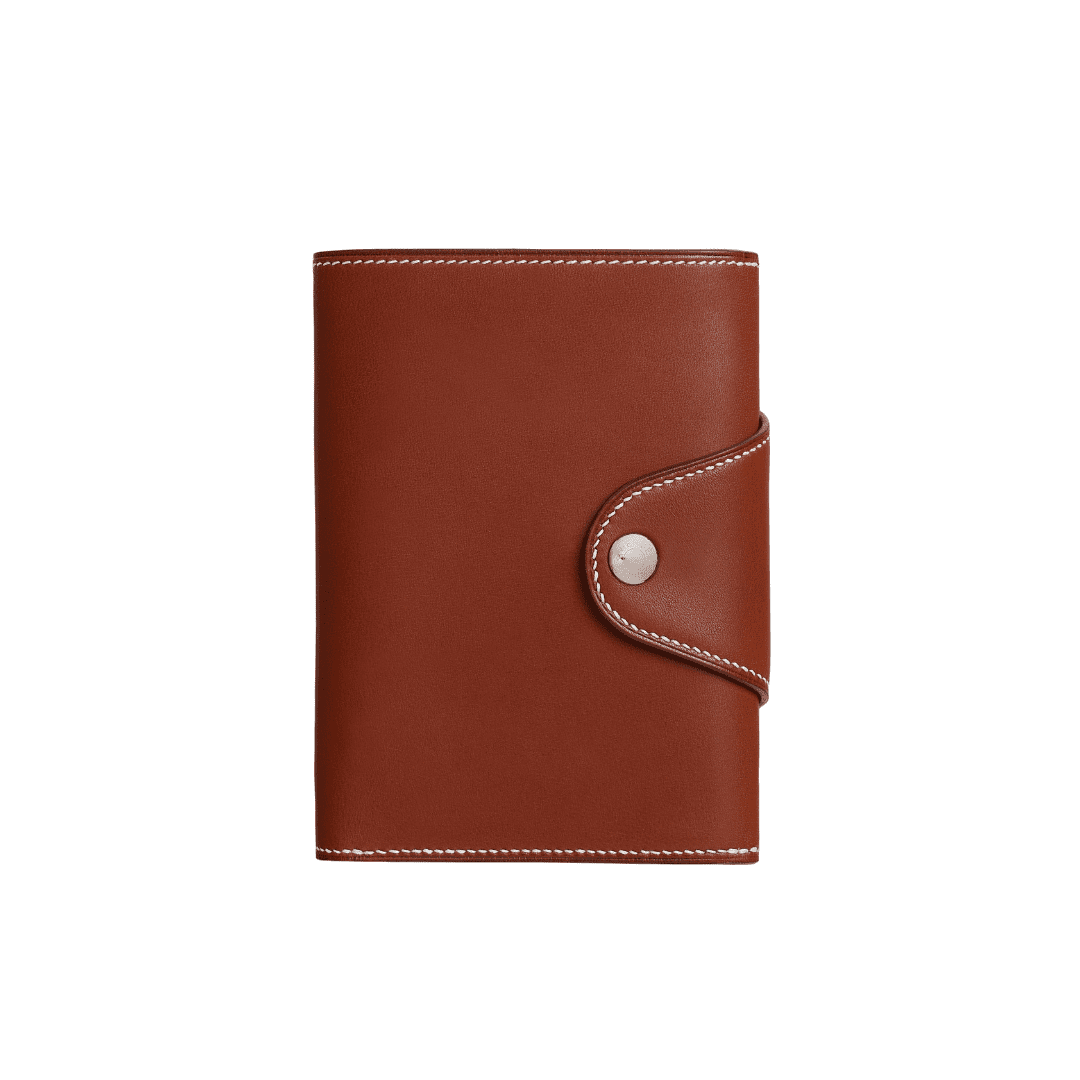 Inspired by the Nécessaire d'écriture and Ulysse notebooks, this wallet with its clean lines closes with a press-stud flap. Available in two formats, one of which is compact, it takes on different leathers: Barénia calfskin, Chamkila goatskin, or Galop d'Hermès leather.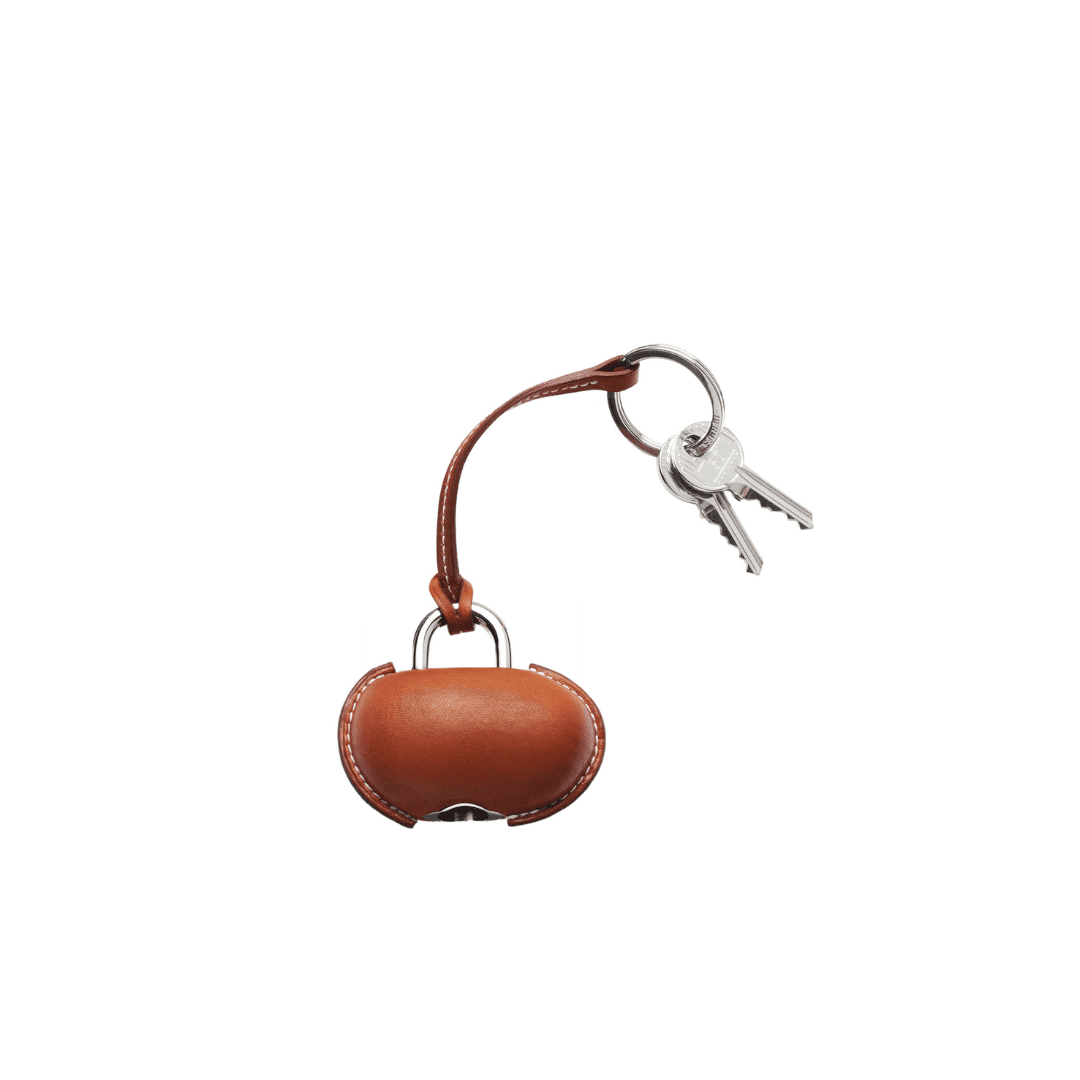 The pebble, an Hermès favourite, is covered with Barénia calfskin and becomes a charm with two functions padlock and key ring. Soft and pleasant to the touch, it gains a sheen over time.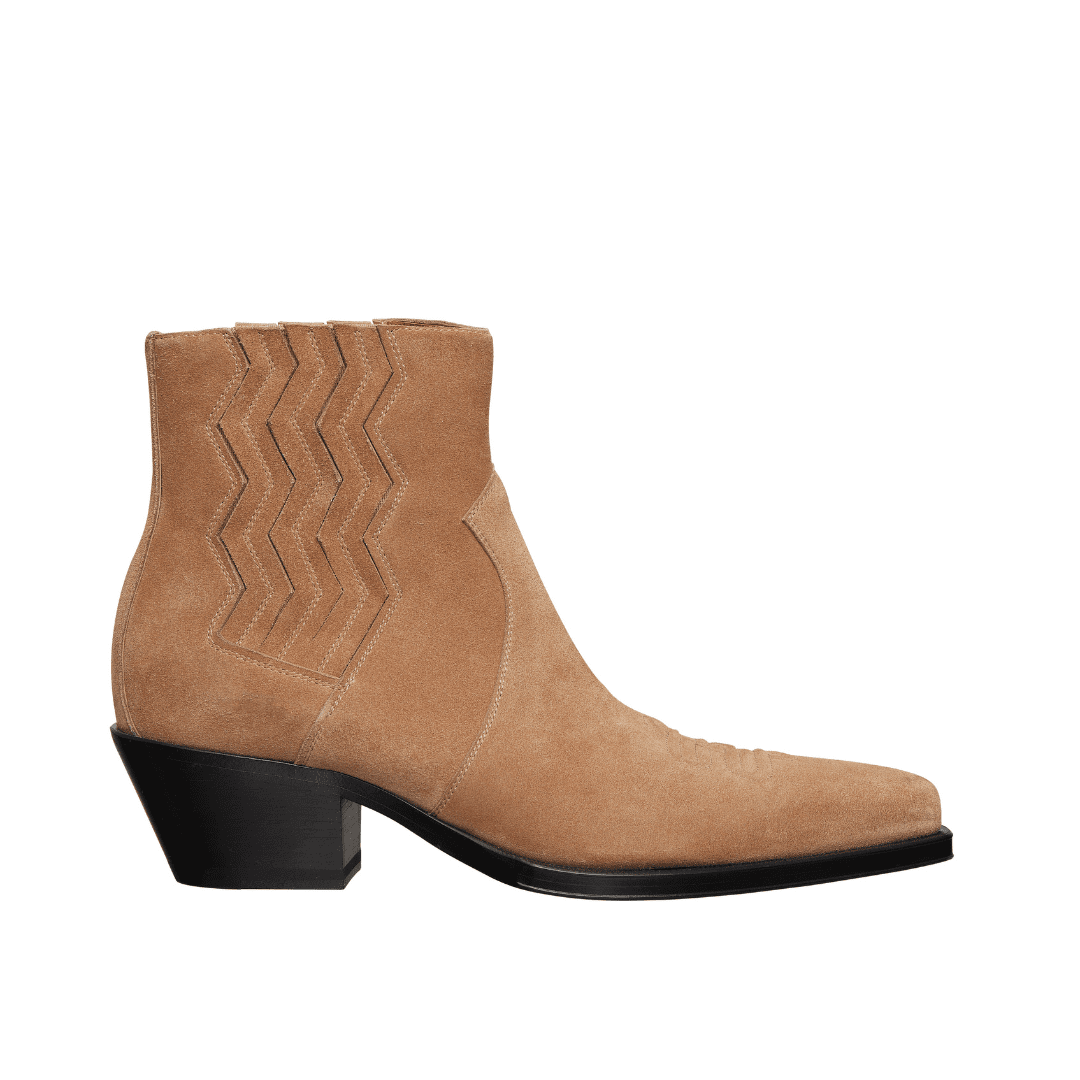 Cowboy boot in suede calfskin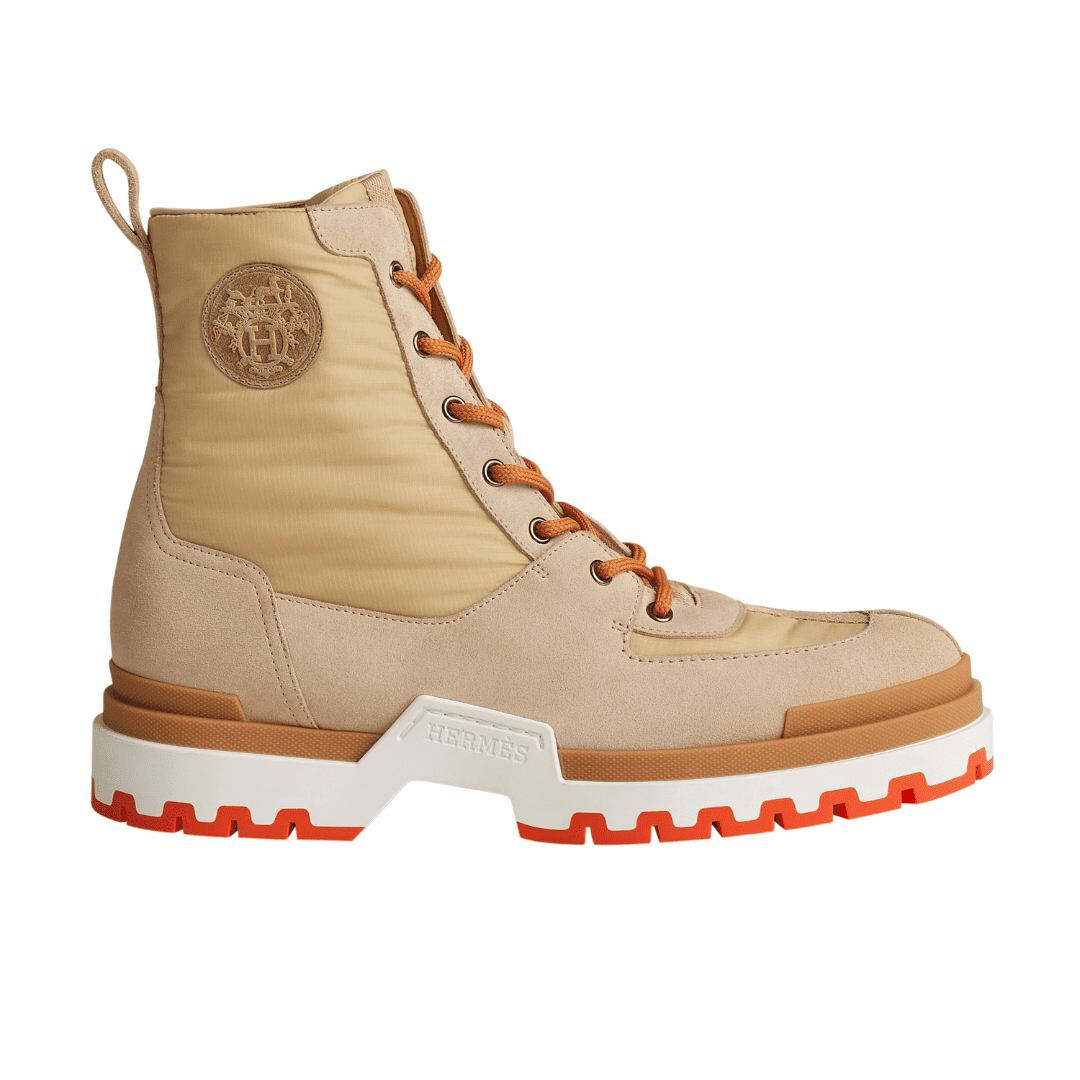 Laced ankle boot in ripstop parachute canvas and suede calfskin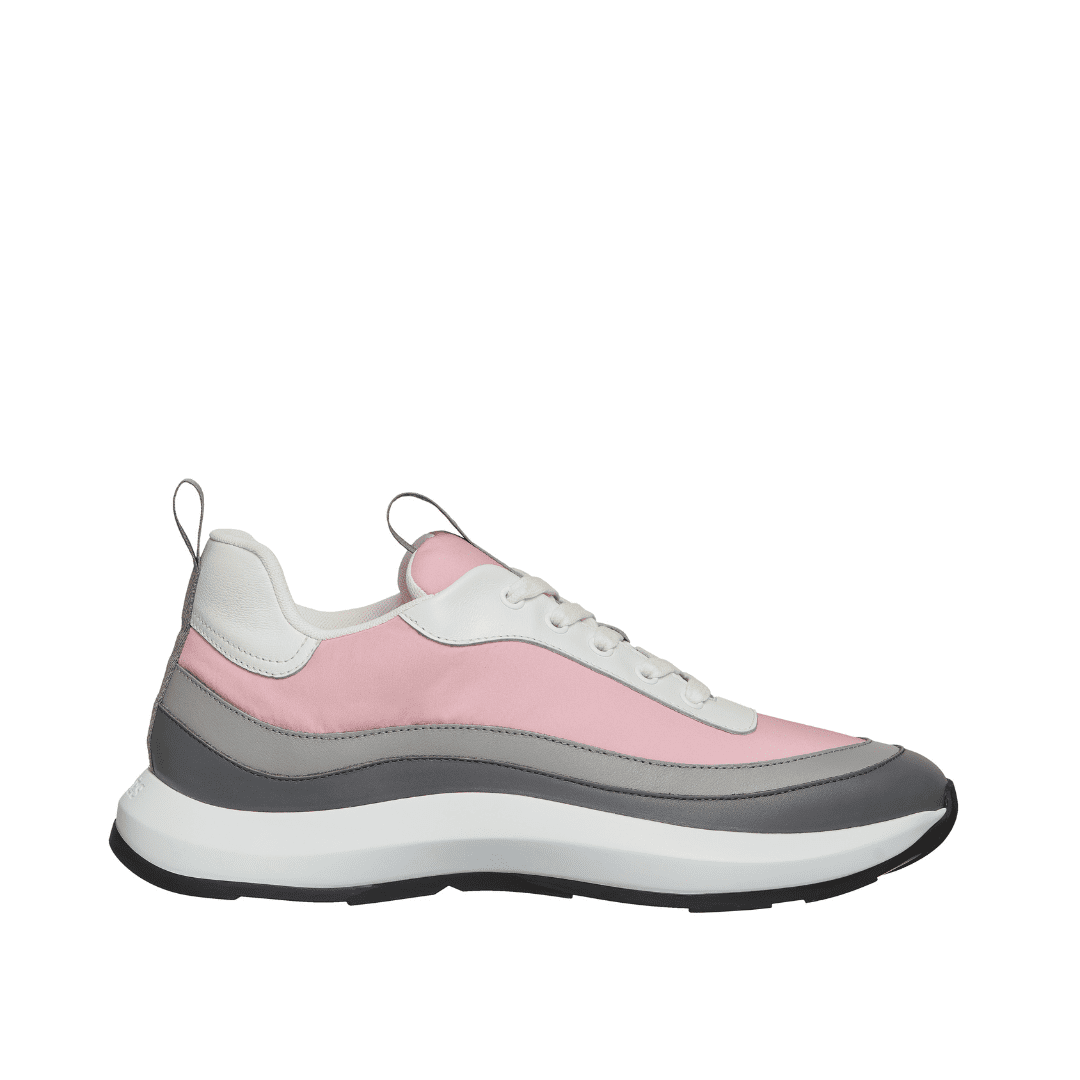 Sneaker in parachute canvas and calfskin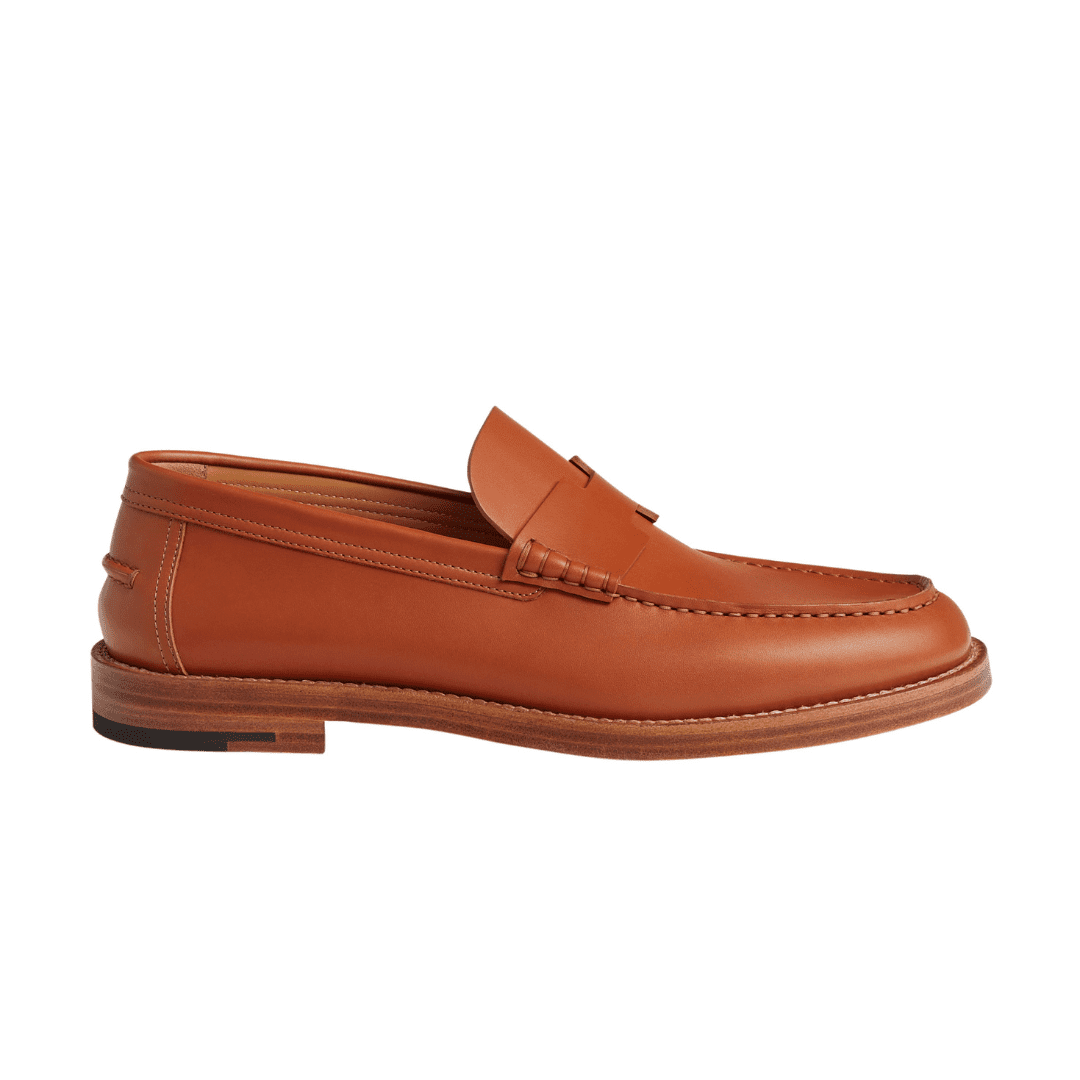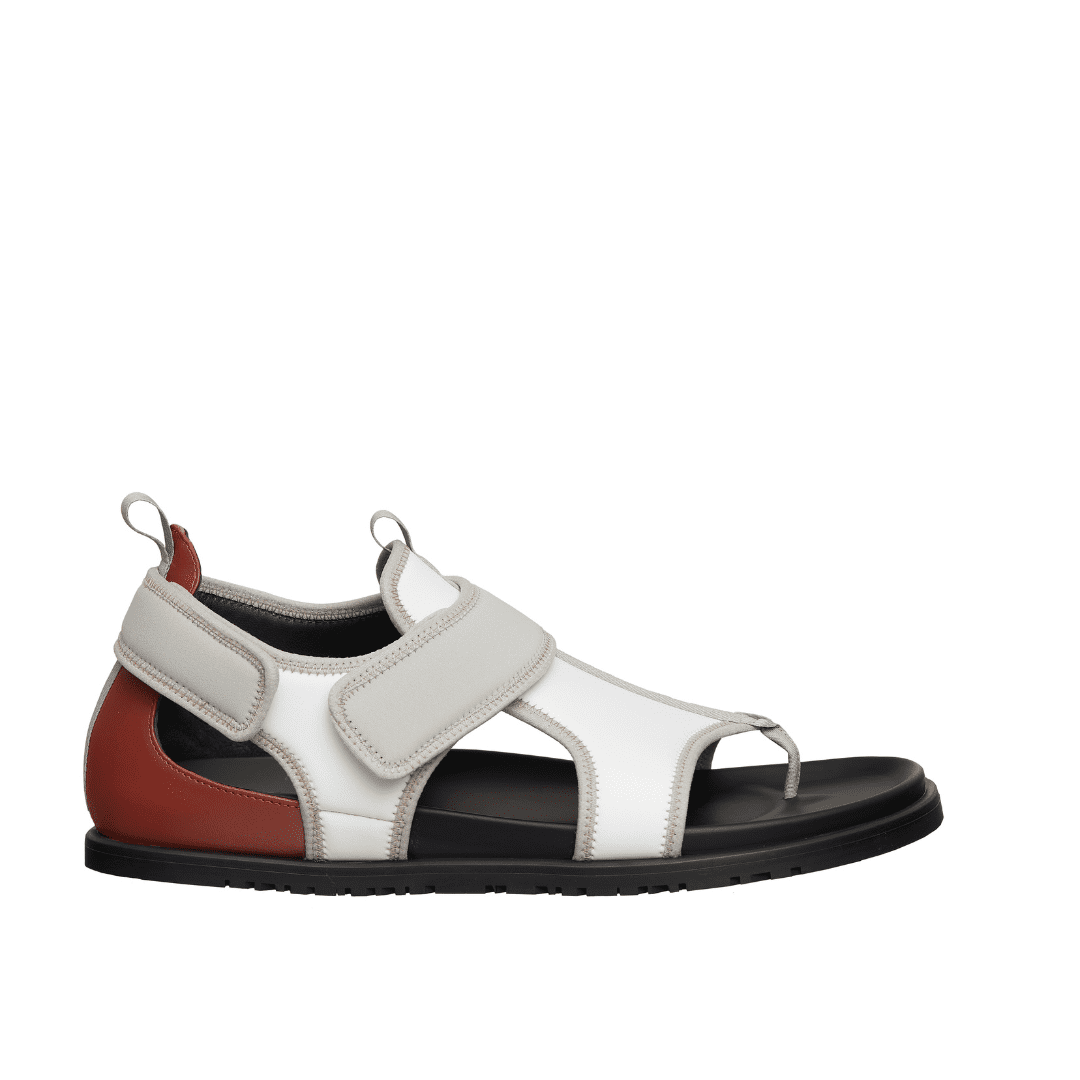 Sandal in neoprene canvas and calfskin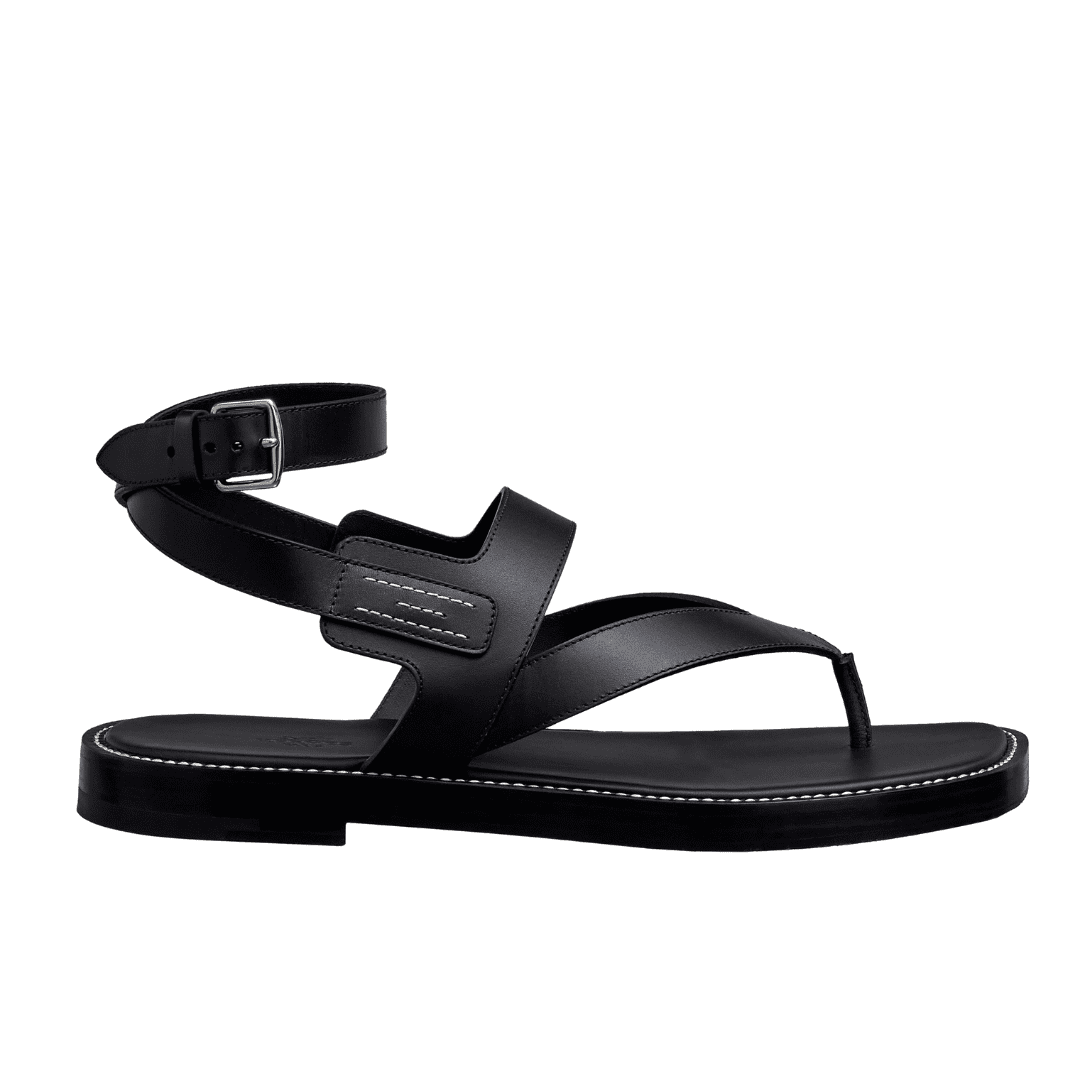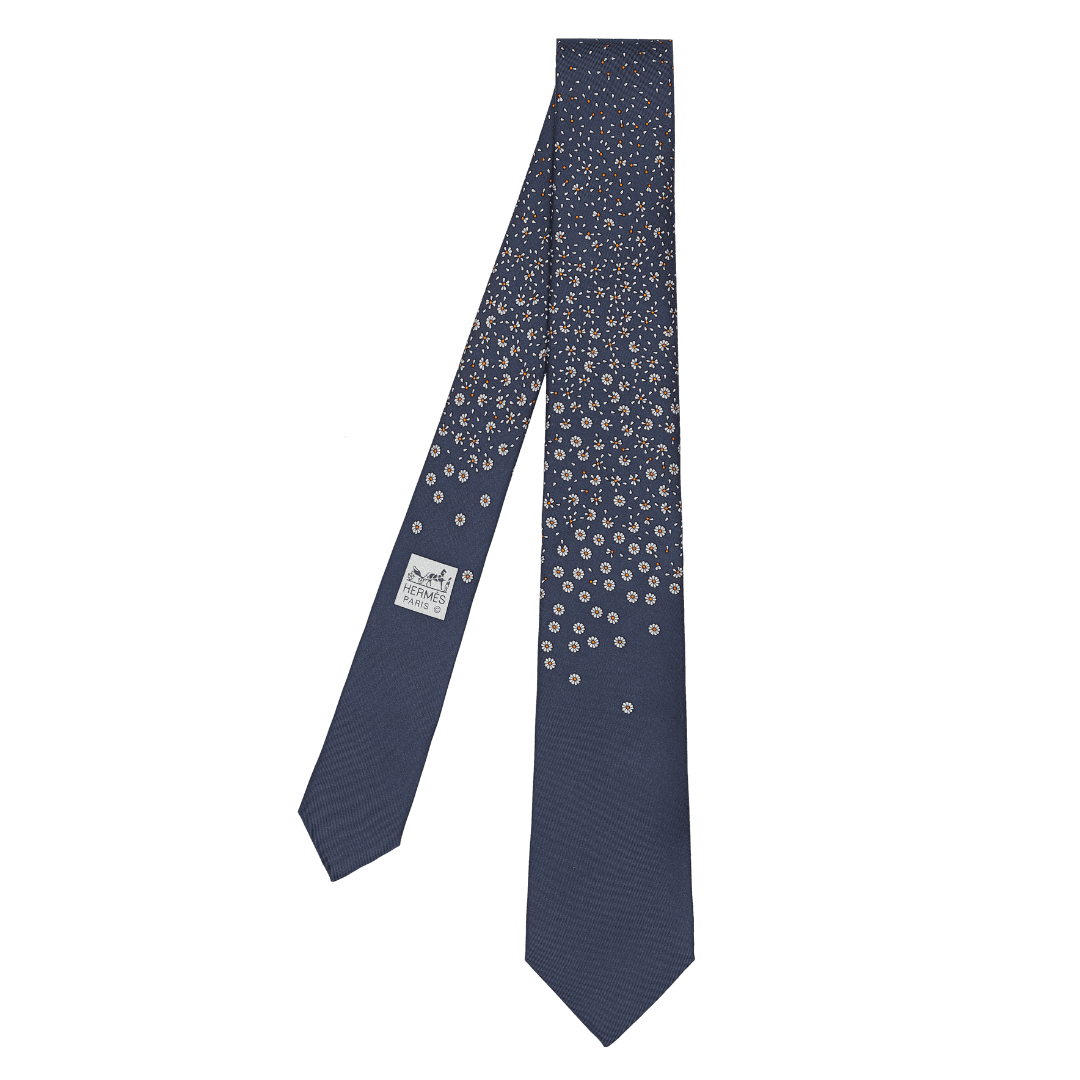 The new collection of printed ties plays with motifs scattered at random, like the daisy petals from Philippe Mouquet's Je t'aime, un peu design sprinkled over this spring tie.
Cap in perforated lambskin
Surfing Fan scarf 65 cm in cotton and silk
A multimedia artist on Nigeria's young art scene, Dennis Osadebe uses stylised forms to create this brazen surfer-horse with colourful accessories featuring decorations inspired by African motifs. With hooves firmly planted on the board, the horse is propelled forward by a fan strapped to its back.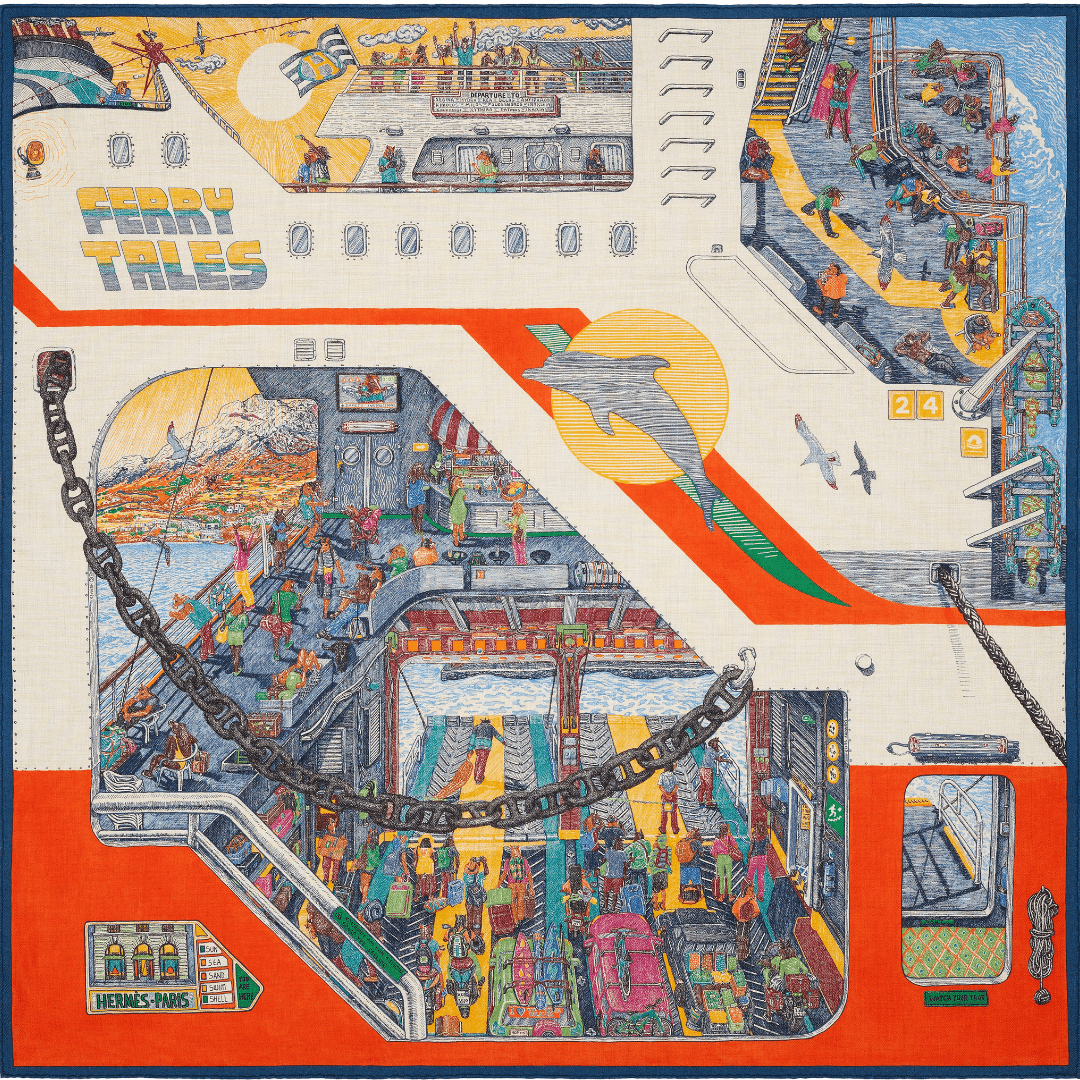 Ferry Tales scarf 100 cm in cashmere and silk
Borrowing a device from fairy tales, Elias Kafouros lends horses the air of families on holiday as they sail to the Greek isles on a ferry.
H Dye blanket in cashmere