Montblanc reimagines its signature Extreme 3.0 line in silver colored fabric through a limited capsule collection. Presented in a new shiny metallic texture, the capsule's large bags notably feature a bigger version of the Extreme 3.0 motif for the first time, creating a selection of versatile statement pieces.
The silver colour capsule includes a Backpack with M LOCK 4810 buckle, an Envelope Bag with M LOCK 4810 buckle, a Sling Bag, a Montblanc #MY4810 cabin trolley, and accessories including a Compact wallet (6cc) and Card holders in three sizes: 8cc, 6cc and 3cc.
A signature of the collection, the Extreme 3.0 motif draws inspiration from images created by Grete Gross, Montblanc's Head of Advertising who deeply influenced Montblanc's visual language in the 1920's. The rational and geometrical visuals were directly influenced by the Bauhaus style of the time.
For the initial Extreme 3.0 collections, the motif was enlarged on two different scales – a bigger treatment for bags, and a smaller one for small accessories and the Montblanc Summit 3 Smartwatch strap. Now, the new larger size joins the repertoire for a striking wearing option.
As a stylistic detail, the original M LOCK 4810 buckle has been redesigned in a silver colour with black detailing for this capsule. Inspired by closures used in the climbing world, the M LOCK 4810 buckle features a special mechanism that guarantees secure closure, but is equally easy to open when needed.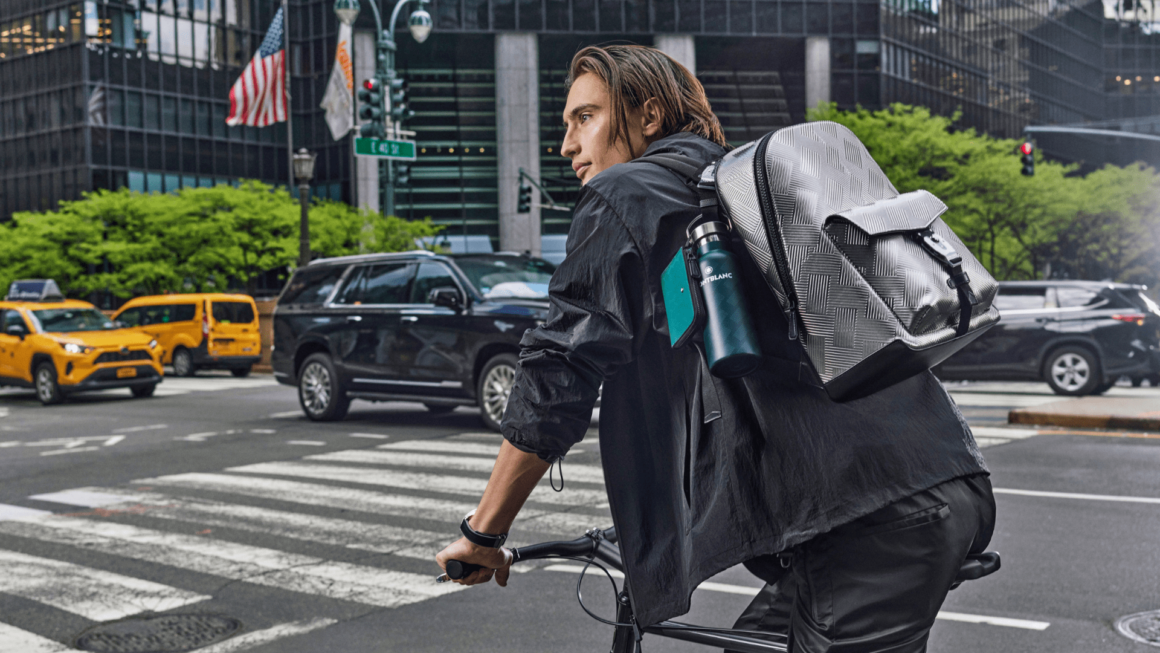 The Extreme 3.0 collection showcases a selection of different shapes, sizes and functions designed to fit the lifestyles of those for whom every day is not about routine but about adventure, whether at work or at play. The collection's compact shapes also follow the latest trend of incorporating small accessories into larger bags. The selection of small accessories feature rings that can be attached to the bags via hooks, allowing each wearer to create new contrasts of volumes and colours with many customization possibilities.
The Montblanc Extreme 3.0 silver colour capsule collection is available at Montblanc boutiques worldwide and online.