This February, Gucci became the first fashion brand to join The Lion's Share Fund, which aims to raise over $100 million per year within the next five years to support animal conservation efforts, and to fight against biodiversity depletion and climate change. The fund asks brands to contribute 0.5% of their media spend every time an animal is featured in their advertisements.
"Animals are in 20 per cent of all advertisements we see. Yet, they do not always receive the support they deserve. Until now. The Lion's Share shows that by making a small difference today, we have an opportunity to make an unprecedented difference tomorrow." – Sir David Attenborough, Lion's Share Special Ambassador
Following the announcement, Marco Bizzarri, President and CEO of Gucci, said: "The Lion's Share Fund is an important addition to our conservation strategy. Nature and wildlife provide Gucci with inspired creation that is an integral part of our narrative through our collections and campaigns. With the increasing threats to the planet's biodiversity, ground-breaking initiatives like The Lion's Share Fund have the potential to be transformative by organically connecting the business community with direct action to protect our natural habitats and most threatened species."
The fund was established in June 2018 by the United Nations Development Programme (UNDP) in partnership with FINCH, Mars Incorporated, Nielsen and BBDO as the founding members.
Mars Incorporated is a US $35 billion, family-owned global enterprise which produces some of the world's most popular food and beverage brands: M&M's, Snickers, Twix, Milky Way and many more. BBDO is a worldwide advertising agency network, headquartered in New York City. FINCH is a multi-award-winning production company comprising filmmakers, artists, and engineers, and also holds more than a dozen patents. Nielsen is a global S&P 500 performance management company.
The founding partners were joined by The Economist Group, publisher of The Economist magazine and JCDecaux, the world's largest out-of-home advertising company. Gucci is the latest addition to the list.
The United Nations Development Programme (UNDP) is the United Nations' global development network which helps countries achieve the UN's Sustainable Development Goals (SDGs). Active in nearly 170 countries and territories, it offers global perspective and local insight to help people build societies that can withstand crisis, achieve sustainable growth and generally improve their quality of life. It is headed by The UNDP Administrator, the third highest-ranking official of the United Nations after the United Nations Secretary-General and Deputy Secretary-General.
After Gucci officially became a partner in the Lion's Share Fund, Achim Steiner, the current UNDP Administrator, commented: "This partnership with Gucci marks the continuing evolution of this innovative fund, which provides a unique opportunity for brands across all industries to join forces and help preserve and protect biodiversity across the globe. Wildlife populations are half the size they were just 50 years ago, and their habitats and ecosystems are destroyed at an unprecedented rate due to human activity. The Lion's Share is an idea that is as innovative as it is simple – and it makes a real impact on wildlife conservation."
The contributions made by the partners are pooled and distributed to projects globally by the fund's joint steering committee. It will decide on which programs get priority as per the guidelines outlined in the Sustainable Development Goals. Supporting animals and helping to conserve their habitats is key to achieving SDG Goal 14 – Life Underwater, and Goal 15 – Life on Land.
The fund is already having an impact. It provided a grant to improve critical radio systems for law enforcement officers protecting wildlife in Mozambique's Niassa Nature Reserve; who are fighting to reduce the elephant poaching rate to zero. Another grant helped secure land for endangered orangutans, elephants and tigers in Indonesia's North Sumatra region. The acquisition of additional forest land is in progress.
Ten per cent of The Lion's Share Fund will be invested in animal welfare projects across the globe. To this end, the fund announced a partnership last year with Humane Society International (HSI) which is working on various animal welfare projects globally. This year, the fund announced a grant to WildArk, to support its efforts to treat and rehabilitate injured wildlife throughout New South Wales, Australia, following devastating bushfires.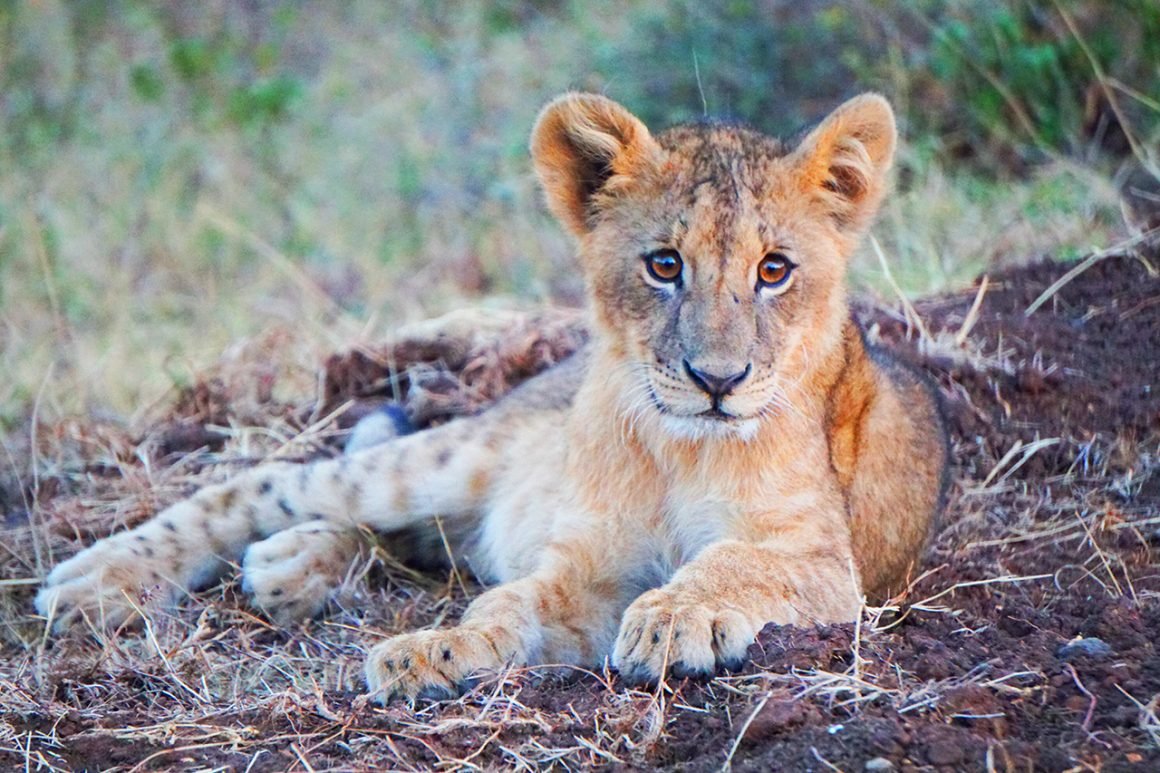 Gucci's commitment to The Lion's Share Fund is part of a broader strategic goal towards sustainability, as Bizzarri pointed out: "Since 2018, Gucci has been totally carbon neutral across our supply chain, and we offset our remaining emissions every year through REDD+, which protects critical forests and biodiversity around the world."
Gucci's drive towards a greener future began with the implementation of the 10-year sustainability strategy in 2015. It comprised a series of targets to be achieved by 2025. These targets have been measured each year against the 2015 'Environmental Profit and Loss' (EP&L) baseline, which includes an objective to reduce Greenhouse Gas emissions by 50%. EP&L was pioneered by Gucci's parent Kering to measure its GHG emissions, water consumption, air and water pollution, land use, and waste production within the company's own operations, and across the entire supply chain. It then calculates the social cost in relation to these impacts.
Gucci's EP&L for 2018, showed that the company is on track to attain its targets, having already achieved a 16% reduction of its overall footprint across its supply chain since 2015, relative to growth. Within this context, GHG emissions were also reduced by 16% and currently account for 35% of Gucci's total footprint. The brand's supply chain is responsible for around 90% of these emissions.
Gucci's primary long-term strategy for achieving its zero-carbon footprint target is by adopting the "avoid, reduce, restore" method. Where this is not feasible, due to technical reasons, it will employ the offset method through four REDD+ projects – each verified against strict global standards – that support forest conservation around the world. REDD+ is another United Nations-backed initiative to curb climate change by stopping the destruction of forests. REDD stands for Reducing Emissions from Deforestation and forest Degradation, while the "+" signifies the positive role of conservation in sustaining forests.
Transparency underpins Gucci's approach to sustainability, and therefore, it has made its EP&L measurements available to the public online through its Digital EP&L platform.