The House of Givenchy has appointed Matthew M. Williams as Creative Director, effective June 16th, 2020. He is taking on all creative responsibilities for Men's and Women's collections.
Upon the appointment of Williams, Sidney Toledano, the Chairman and CEO of LVMH Fashion Group, said, "I am very happy to see Matthew M. Williams join the LVMH Group. Since he took part in the LVMH Prize, we have had the pleasure of watching him develop into the great talent he is today. I believe his singular vision of modernity will be a great opportunity for Givenchy to write its new chapter with strength and success."
"I want to warmly welcome Matthew M. Williams to the beautiful Maison Givenchy. I am convinced that, with his unapologetic approach to design and creativity and in great collaboration with the Maison's exceptional ateliers and teams, Matthew M. Williams will help Givenchy reach its full potential."

– Renaud de Lesquen, CEO and President, Givenchy
Matthew M. Williams, 34, is a self-taught designer who honed his craft by starting in fashion production, cultivating strong relationships along the way with top talents across creative fields, including art, music, photography and fashion.
Matthew's independent luxury streetwear-inspired label 1017 Alyx 9 SM which he founded in 2015, has a loyal following and is known for its collaborations with renowned international sports and luxury lifestyle brands. In addition to his commitment to craftsmanship and attention to detail, Williams advocates authentic values of research, technical innovation and creative repurposing that align perfectly with Givenchy's philosophy of elegant ease. An intuitive understanding of tailoring, technology and integrity in fashion make the designer an ideal steward for carrying the Givenchy legacy forward with modernity and power.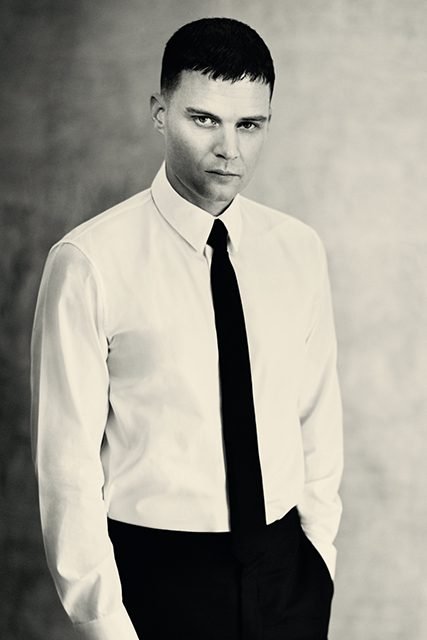 "I am extremely honored to join the House of Givenchy. The Maison's unique position and timeless aura make it an undeniable icon and I am looking forward to working together with its ateliers and teams, to move it into a new era, based on modernity and inclusivity. I am grateful to the LVMH group for trusting me with the opportunity to fulfill my lifelong dream," said Matthew Williams.
He further added, "In these unprecedented times for the world, I want to send a message of hope, together with my community and colleagues, and intend to contribute towards positive change."
While he continues to design the Italian brand Alyx independently, his first collection for the House of Givenchy will be presented in October in Paris.