Tod's has partnered with Fondo Ambiente Italiano (FAI), the National Trust for Italy, to restore and renovate the hill from "L'Infinito" in Recanati, Italian poet Giacomo Leopardi's preferred haven.
In 1819, in the heart of the Marche region, home to Leopardi and Tod's, this simple, quiet place, surrounded by beauty and charm, inspired "L'Infinito", one of the most renowned poems by the great master of Italian poetry. The area's serene, quiet charm and natural beauty led the great master of Italian poetry to create an ode to the profound link between space and imagination, which celebrates the enormous value and the indissoluble union between territory and culture which represents Italy in the world.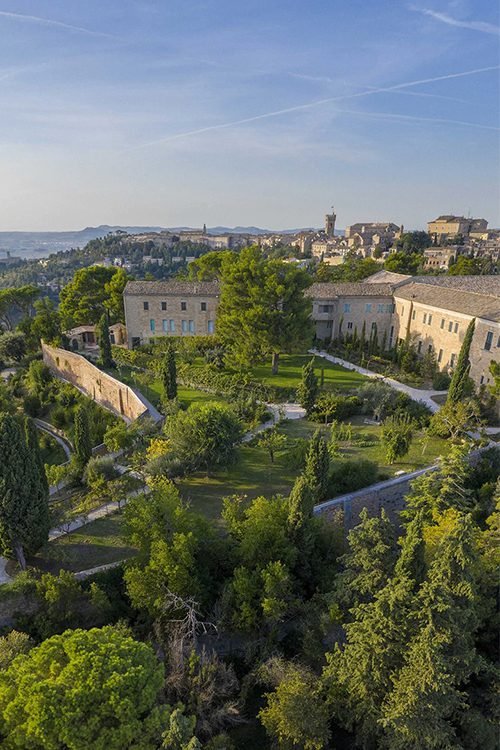 Hoping to restore the colle dell'Infinito to its original splendour, Tod's conservation project shows the Italian leather and footwear connoisseur's commitment to conserve Italy's storied heritage and natural environment.