Boss Parfums introduces Boss Bottled Parfum, an intensely masculine scent conveying strength and charisma. The woody-ambery composition brings exceptional richness and texture to the timeless Boss Bottled signature fragrance.
Chris Hemsworth, global face of the Boss Bottled franchise, stars in a bold campaign to mark the start of this new chapter. Launched in 1998, Boss Bottled Eau de Toilette quickly achieved icon status and remains a bestseller around the world. The Boss Bottled Eau de Parfum was introduced in 2020.
The new Boss Bottled Parfum, co-created by Annick Ménardo and Suzy Le Helley, moves the franchise and the Boss Bottled fragrance family to the next level with the highest concentration yet.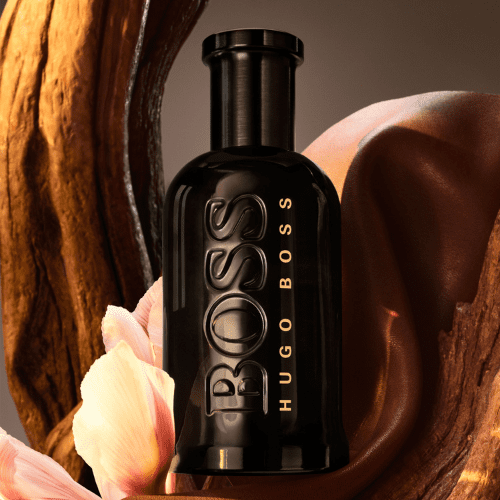 Zesty mandarin and spicy incense oils mingle in top notes, leading into a noble heart of rare orris concrete and fig tree root accord. Woody base notes of cedarwood essence and a vegetal leather accord add signature warmth to a long-lasting finish on the skin.
The iconic Boss Bottled flacon is lacquered in smoky black and topped with a black brushed cap for the new edition, while a black matte outer pack completes the striking impression. Ice gold branding provides an elevated finishing touch.