Parfums de Marly has added to its best-selling Layton Collection with the launch of the Layton Shower Gel. Available across the Middle East, the Layton Shower Gel is a sensorial delight based on the refined fragrance notes of the original Layton perfume.
Inspired by Pavillon des Bains, renowned as a site dedicated to the art of self-care in the Chateau de Marly, the shower gel is rich with seductive notes and an intense olfactory signature designed to extend one's fragrance trail throughout the day.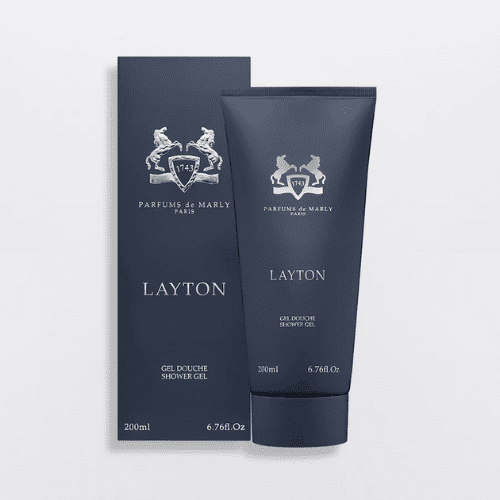 Hamid Merati-Kashani, the Principal Perfumer of the shower gel, has interpreted the refinement of the 18th century in a contemporary ritual. "I imagine the bubbling cascades of aromatic fragrances from royal fountains, racehorses with lustrous coats ready to shine in the equestrian feats of the time," says Hamid.
The shower gel – conceived for "the passionate free thinker who lives life intensely with a taste for luxury and pleasure" – is crafted with a luxurious lathering formula to cleanse and nourish the skin while revitalising the senses with long-lasting freshness.
Much like the fragrance, it is modelled after, the Layton Shower Gel opens with fresh and spirited top notes, including the tangy bergamot that seamlessly blends with lavender and geranium. The scent is further intensified at the heart by amber and pink pepper. A gourmet vanilla note enhanced by a woody accord is sharpened at the base by a fascinating hint of caramelised coffee to conclude the olfactory journey and provide a lasting impression.