The historic and renowned Majestic Hotel & Spa Barcelona presents Majestic Residences – fully-furnished serviced apartments in the heart of Barcelona. While the hotel has hosted numerous historical figures over the past century, Majestic Residences is a newly renovated property designed to be a luxurious and peaceful sanctuary for long-say guests who come to Barcelona for its world-class health facilities.
The Majestic Barcelona is a truly historic hotel, located at the heart of the stylish Passeig de Gràcia, which in its heyday played host to Ernest Hemingway and Antonio Machado. Since its opening in 1918, the hotel has been owned by the Soldevila-Casals family and has played an active role in Barcelona's architecture, society, and lifestyle for the last 100 years. It's French neoclassical building, located on the Paseo de Gracia, offers views of city landmarks such as the Sagrada Familia and La Casa Batlló. Following a five-year renovation carried out by the interior designer Antonio Obrador, the hotel has once again taken its place among the iconic landmarks of Barcelona.
Its broad-ranging cuisine presided over by Catalan chef Nandu Jubany, holder of one Michelin star, is a perfect mix of local and market Mediterranean cuisine, traditional Catalan cooking and international twists. Its breakfast has been recognized by the prestigious Prix Villégiature as the best breakfast in Europe, 2018. In 2019, Prix Villégiature recognized Majestic's recently renovated rooftop terrace, La Dolce Vitae, with its panoramic views of the city as the best hotel terrace in Europe. The Leading Hotels of the World, the prestigious association of luxury hotels to which the Majestic has belonged since December 2014, has recognized Majestic with the "Remarkably Uncommon" award at its annual members meeting in 2018.
Barcelona's reputation as a premium health-tourism destination in Europe has been on the rise over the past few years, in addition to its cultural, architectural and culinary attractions. The Catalan capital offers a wide range of health and private services including dental surgery, plastic and cosmetic surgery, ophthalmology, weight loss, medical evaluation, assisted reproduction and more; making Barcelona one of the top destinations in Europe for wellness treatments.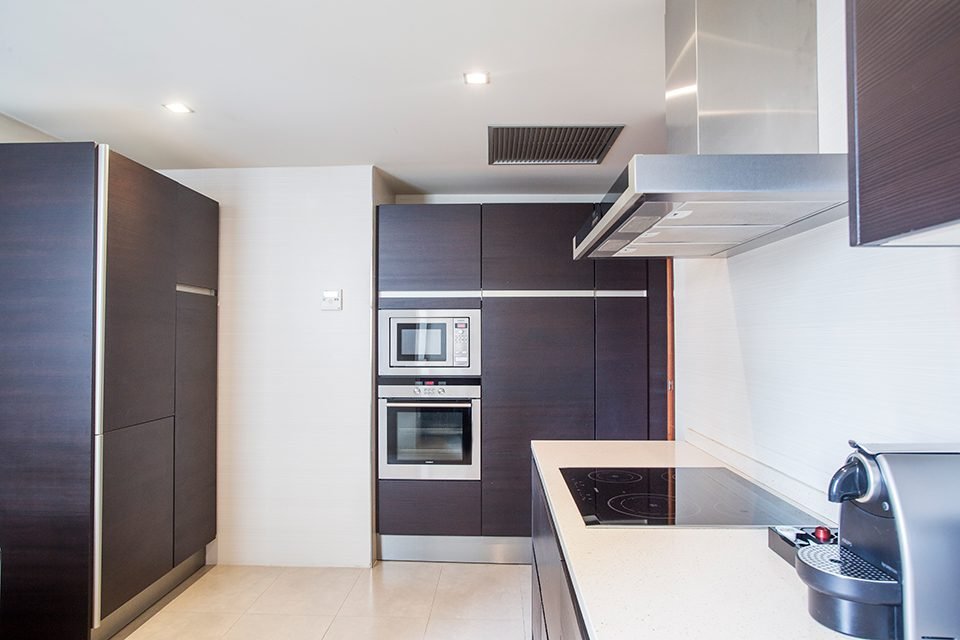 Majestic Residences, an independent property located in front of the hotel, was specifically established as a holistic getaway for long-stay wellness seekers, by offering luxurious experiences and intuitive services. It combines the comfort of home with over a century of hotel experience. It offers several accommodation options, catering to the needs of individual travellers, couples or families.
The one or two bedrooms Eixample and Passeig de Gràcia apartments can accommodate from one to four individuals. The four bedrooms Duplex Passeig de Gràcia apartments, located on the top floor, can accommodate up to eight people. Each duplex comes with a solarium-terrace overlooking the city, La Pedrera, La Sagrada Familia and Paseo de Gracia. All apartments include a separate dining room and a fully equipped kitchen, along with Majestic Hotel's renowned services.
To offer a curated culinary experience to its guests, Majestic Hotel has teamed up with Alôft Health Boutique to create the "Eat Well, Feel Well" experience. They have designed a customized diet for guests in line with the hotel's SOLC Restaurant menu. The custom-made diet is designed after a full diagnosis and results' analysis to ensure the proposed diet is as per each guest's needs.
Some of Barcelona's best treatment facilities are in close proximity to the property. One of the most established of these is the Quirónsalud Group, which operates the Hospital Universitari Dexeus. It offers a wide range of specialities including heart surgery, rheumatology, gynaecology, obstetrics and reproduction, plastic, aesthetic and repair surgery, endocrinology and nutrition, to name a few. This hospital is a favourite among GCC health tourists.
For ophthalmological specialities, the Barraquer Ophthalmology Centre is considered a leader in the prevention, diagnosis and treatment of eye conditions. It has more than 80 years of experience and a team of highly qualified doctors in this particular field.
Majestic Residences is designed to be an island of tranquillity for those seeking long-term accommodation with an upscale flavour at the heart of vibrant Barcelona. While the bouquet of hospitality services offered by Majestic are curated for unforgettable experiences, its strict health and safety measures, in compliance with the Ministry of Health and international standards, are designed to enable a safe stay.