"When you have hope, the whole world can change before your eyes." Committed for ten years now in empowering millions of children to build a better future through education, Bvlgari and Save the Children celebrate their partnership by launching the new #GiveHope campaign, shot by photographer Rankin.
Nadine Nassib Njeim, Ginevra Bulgari, Carlota Bulgari, Aseel Omran, Lily Aldridge, Ursula Corbero, Paolo Stella, Alicia Vikander, Lady Kitty Spencer, Laura Harrier, Eva Green, Nieves Alvarez, Isabella Ferrari, Maya Henry, Kristina Bazan, Bvlgari CEO Jean-Christophe Babin and many others celebritieshave posed for the charity campaign, joining Bvlgari and Save the Children in their ambition to give a tangible hope to the most vulnerable children. A dream so far shared by the over 300 celebrities involved in the cause since the beginning of the partnership.
"The gift of hope can turn your whole world round" and the symbol of this change is the recently launched Bvlgari and Save the Children pendant in sterling silver and onyx worn by the celebrities in the campaign. Inspired by the iconic BVLGARI BVLGARI collection – with its distinctive hard stone disk encircled by the double logo and topped by a red ruby – the latest addition to the Save the Children collection retails for $770 (€ 750) of which €75 are directly donated to charity. The custom made jewellery collection also comprises a ring, a bracelet and a pendant in silver and black ceramic from the B.Zero1 design, respectively retailed at $560 (€530), $580 (€560) and $620 (€600), of which €75 go to Save the Children.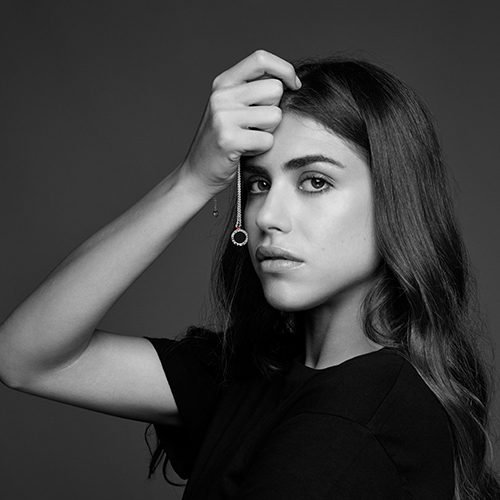 With $90M (€80M) raised globally over the last ten years through the successful sales of the custom made jewellery collection, Bvlgari and Save the Children have reached 2 million children, primarily guaranteeing quality education as an indispensable premise for development. Other key areas of intervention are youth empowerment, providing adolescents with the practical skills they need to find a job and earn a living, emergency response and the fight against poverty through targeted programs in the communities.