Gucci's latest digital project, #accidentalinfluencer, is an intriguing and playful take on the idea of imitation and replication, seen through the lenses of London based artist, photographer and director Max Siedentopf who recently shot for the House the visionary campaign dedicated to the Gucci Osteria.
The #accidentalinfluencer project presents imagery in which seemingly identical people congregate spontaneously in every-day situations.
Wearing similar outfits and the Gucci Tennis 1977 sneaker, these groups of almost-clones are pictured as if by an amateur capturing candid moments on the street, on a bus, or at a café or fruit and vegetable store. The effect is hypnotic and haunting, suggesting improbable coincidences. Presenting diverse groups of different ages, Siedentopf wryly creates situations of apparent happenstance where a group of long-haired men with beards pass each other on the pavement, or elderly ladies in matching coats take tea together.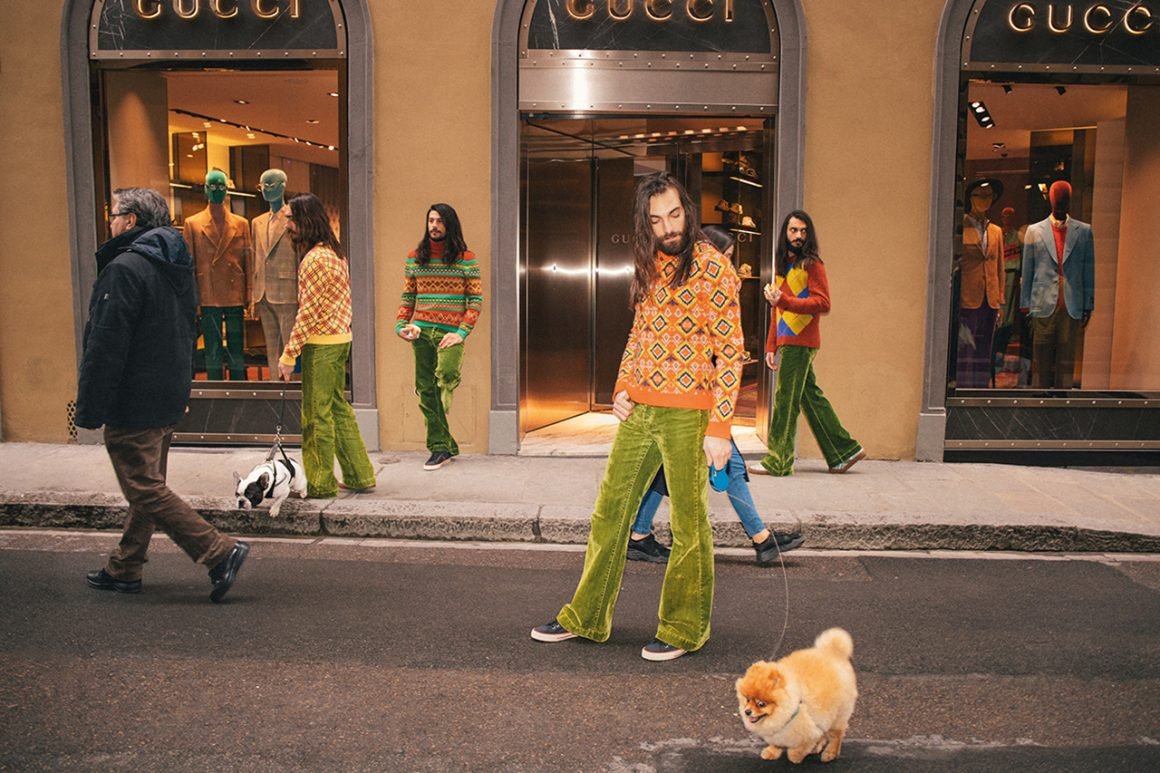 The sneaker designed by Creative Director Alessandro Michele is inspired by the Gucci Tennis 1977 sneaker which served as the reference point for the contemporary version.