Al Tayer Motors, the UAE's award-winning Ferrari importer-dealer, has launched 'Ferrari Premium' – a world-class after-sales programme in addition to existing class-leading services such as the seven-year maintenance programme, New Power Warranty and Ferrari Classiche.
Ferrari Premium, which enables clients to maintain their cars at excellent levels of performance and safety, is applicable for models including, 456 GT/GTA, 456 M GT / GTA, 550 Maranello, 550 Barchetta, 360 Modena (all versions), 575 Maranello, 575 Superamerica, 612 Scaglietti (all versions), F430 (all versions), 599 GTB Fiorano, 599 SA Aperta, 599 GTO and the Ferrari Enzo – manufactured between 1992 and 2004.
Ferrari Premium provides eligible cars with a certificate attesting that all scheduled and preventative maintenance has been carried out on the car correctly and that all recall and service campaigns for the car have been implemented.
The preventive maintenance plan requires installation, at special prices, of a specific set of spare parts on the vehicle, subject to wear and tear, including fuel, hydraulic power steering, brakes and lubrication systems.
On the 20th anniversary of the car, a valid Ferrari Premium Certificate allows the customer to receive the complimentary Ferrari Classiche certification book as long as Ferrari's authenticity criteria are met.
"We are truly excited to launch this programme from Ferrari giving our long-standing customers and Ferrari enthusiasts complete peace of mind when it comes to the maintenance of their heritage cars. With this new addition, Ferrari owners can rest assured their cars are looked after from day one of ownership until it is ready to obtain the Ferrari Classiche certification endorsing its value." – Boulos Massoud, Senior Vice President, Aftersales, Al Tayer Motors
Every new Ferrari comes with seven years of free maintenance and three-year warranty (extendable for further two years).
For vehicles between six to 15 years of age from first registration, owners can avail the New Power warranty, covering the main mechanical components on a yearly basis.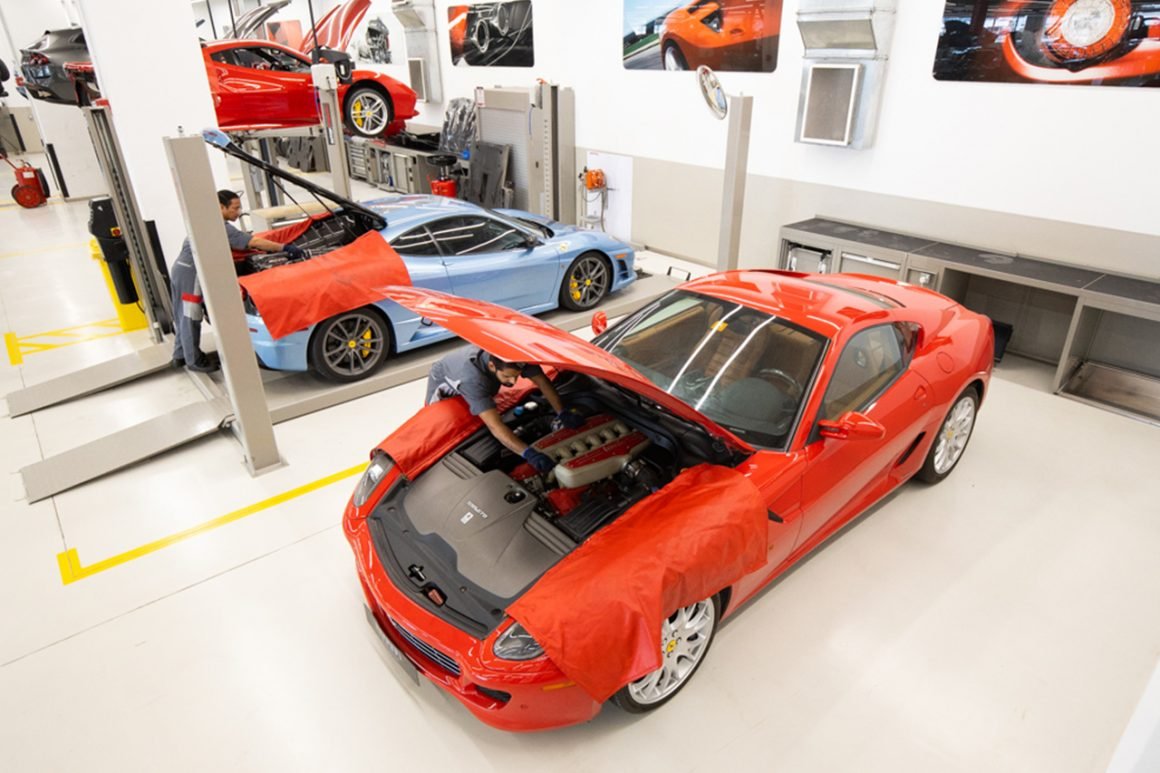 Al Tayer Motors was also one of the first dealers in the region to have the Le Officine Classiche facility at its service facility in Al Barsha – among the world's largest service facilities for the Prancing Horse brand.
Under Le Officine Ferrari Classiche, Al Tayer Motors provides complete vehicle assessment and refurbishment of the Ferrari Heritage Model line-up and Ferrari Certificate of Authenticity by dedicated Classiche Factory Certified Specialists.