Excitement hits fever pitch for Prancing Horse enthusiasts, as Ferrari Middle East launches the Ferrari Club Challenge for the first time in the region. Three years following the initiation of the concept in Europe, the club is launched to immerse Ferraristi in the region into the exhilarating world of Ferrari with exclusive driving opportunities at the region's best racing tracks.
The Ferrari Club Challenge represents the launching pad for Ferraristi who are keen to take their driving prowess to the next level, it is designed for the most spirited Ferrari driver with a curiosity to see how they stack up against the professionals, enjoying the chance to enjoy the sights and sounds of their Ferrari at 300km/h.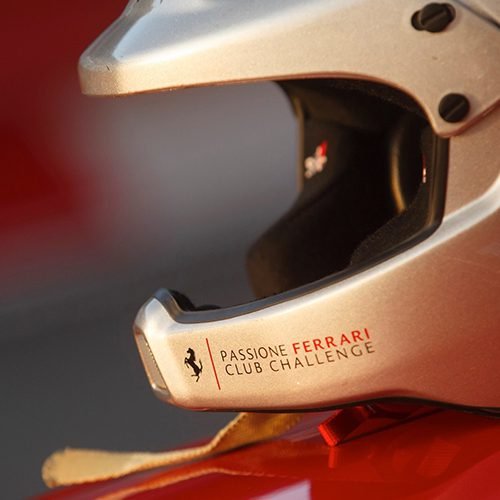 The events are not races, but are designed to enhance the driving skills of participating Ferraristi with every car equipped with telemetry devices to record lap times. The members-only experience will be overseen by Ferrari instructors across the track days, as drivers will get to learn the finer skills of racing in a safe and nurturing environment where they are pitched against the clock and themselves, as opposed to other competitors.
"Ferraristi in the region have a lot of appetite to engage in adrenaline pumping track experiences and Ferrari Club Challenge will provide them with that and more. The excitement we got from our customers once they realized this opportunity was really encouraging for us, and we expect the Ferrari Club Challenge Middle East to grow a lot over the next few years." – Giorgio Turri, General Manager, Ferrari Middle East
Ferrari 488 Challenge Evo and 488 Challenge owners are presented with this platform to experience the thrill of circuit driving and develop the skills required to later become qualified Ferrari Challenge racers. The first season of Ferrari Club Challenge will include five events, providing participants with a minimum of eight hours of track-time per event, technical support for the car, coaching sessions and access to the Passione Ferrari hospitality and track activities.
The 2020-21 season will kick off in October 2020 at Bahrain International Circuit, before heading to Yas Marina Circuit, Abu Dhabi in November, Kuwait Motor Town in December, Dubai Autodrome in February 2021 and finally back Yas Marina Circuit in March 2021.
The exclusive members-only platform provides every participating driver with all the track requirements of customised race equipment for optimal performance including a race suit, gloves, personalized helmet, fireproof underwear and HANS device.