Since the end of 2002, the Touareg has been an integral part of Volkswagen's model range. Volkswagen now presents a stylish special model to celebrate the production of one million Touareg vehicles globally. Its special features include completely new paintwork, new types of wheel rim – with 21-inch Suzuka wheels in Adamantium Silver finish.
The tasteful exterior is further accentuated by darkened rear lights, high-quality sill panel trims with the inscription "ONE Million," and a badge on the B-pillar – also bearing the words "ONE Million". Wheel arch strips and a diffuser are also painted in Black Glossy. This special model builds on the R-Line Black Style exterior package, including exterior mirrors in Reflection Silver, for example.

This stylishness continues in the car's interior: with exclusive Puglia leather seat covers and upper parts of the front seats and the insides of the doors are decorated with high-quality diamond stitching in Amber Brown. These elegant seams can also be found on the dash panel, the steering wheel and the gear lever. Even the vehicle key is covered in top-quality Puglia leather. The elegant overall impression is finished off by a variety of decorative trim elements in Silver Wave and the fully digitalised Innovision Cockpit, whose screen is used to control the air conditioning system and seat heating, among other things. It is the focal point of the vehicle interior.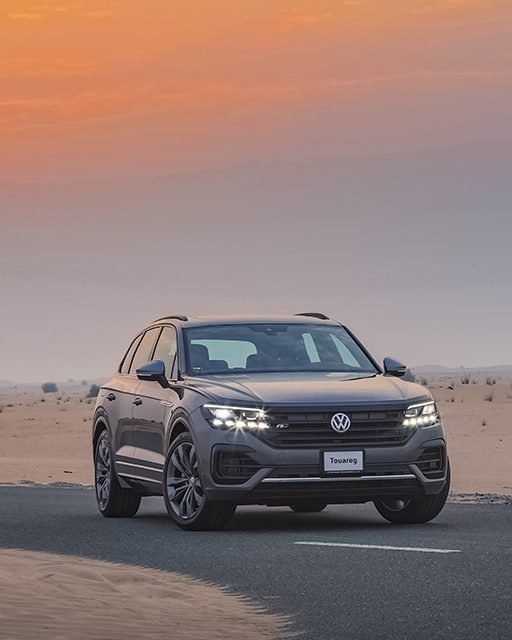 Desmond Van Den Berg, Sales Director of Volkswagen Middle East, said: "The Touareg always was a technology leader, and the Middle East has seen huge success with all generations. Introducing this "ONE Million" Special Edition to accompany the 3rd generation tech-marvel is exciting as we know this region loves to see one-off creations which really stand out on the road."

Volkswagen Slovakia's site in Bratislava is the only assembly plant worldwide to produce the Touareg for the Volkswagen brand. Thanks to this top-end model, the Volkswagen brand developed into one of the world's leading full-range providers – and now serves all important segments, from the small city specialist to the high-end SUV.
Almost one million car drivers decided in favour of generation one and two (beginning in 2010). The current third-generation looks set to continue this successful course. With new technological innovations, dynamic SUV design and a high degree of suitability for everyday use. The latest generation has new highlights such as improved connectivity and some partially automated driving functions that significantly increase convenience and dynamics.

The special "ONE Million" model is priced around AED 320,600. It comes with three years warranty, three years service and three years RSA. Free registration is offered with the Touareg 3.0L 340HP.