The design refresh of Montblanc's leather goods collections continues with new additions to its signature business collection – The Sartorial Collection. The new designs include bags and smaller accessories in softer leather with a deep two-tone effect and new colours. The new designs also introduce a modularity system that allows small pieces to be attached to larger bags, creating new functionalities, as well as styling and customization options.
The design codes for Montblanc's Sartorial are rooted in the maison's writing heritage. Recognizable ink bottles from the Montblanc archive have inspired the triangular design of the handles, while the construction of the sides of the bags evoke the opening of an envelope with two overlapping pieces of leather.
"While this collection has a timeless and classic quality with modern shapes that can be used every day, there is no reason why the pieces shouldn't be fun and creative. That's where the idea for the modular feature came from – a way to express individual style while finding new functionality for each piece. We've given personality and life to a more modern all-black bag, so that it can be changed every season or to create a different look," says Marco Tomasetta, Montblanc's Artistic Director.
The extensive assortment of large, medium and small leather pieces fall into five categories. The largest being the Document Cases and Backpacks – both in large, medium and small sizes. They have sufficient space for technical devices, A4 documents and other business essentials, including precious writing instruments in dedicated pockets.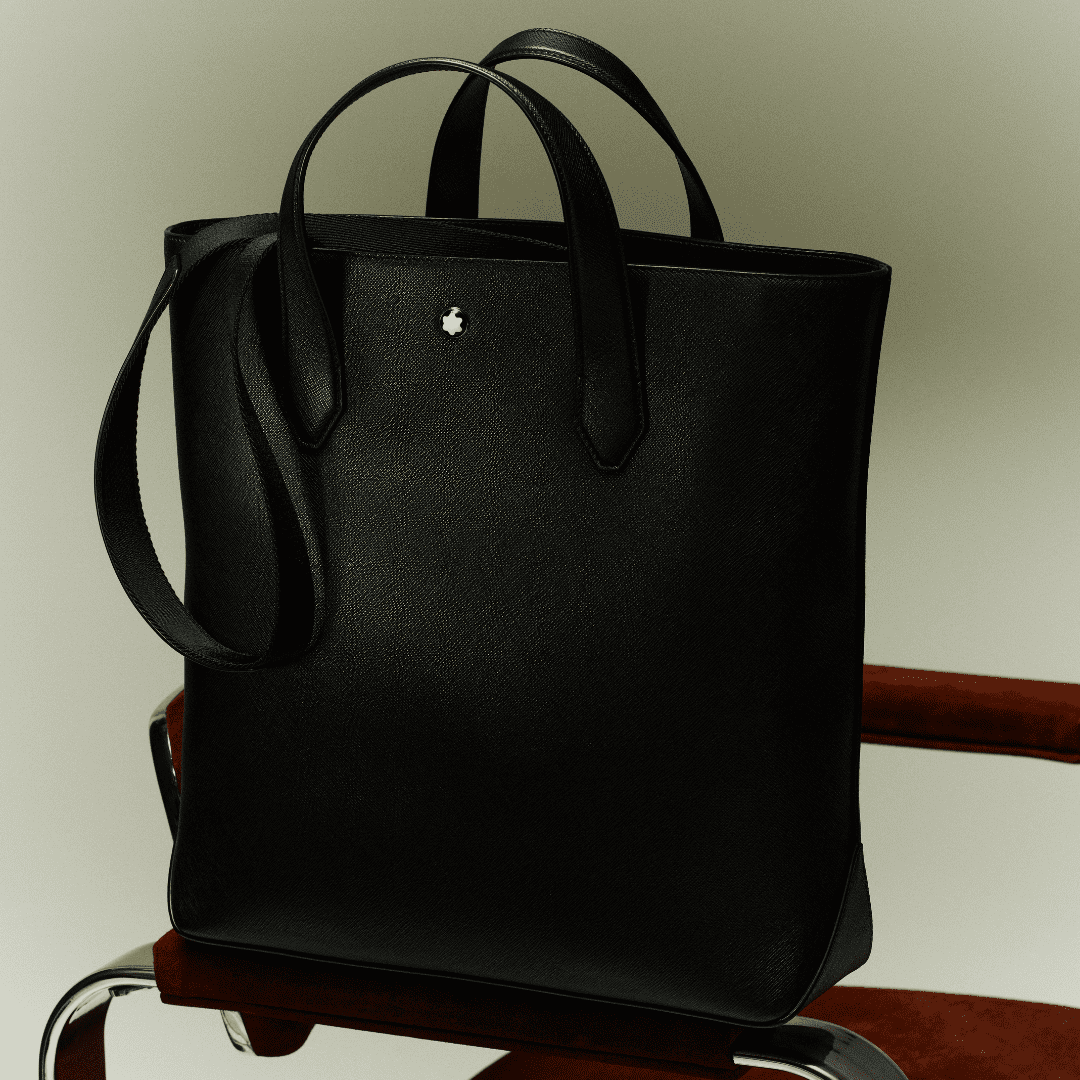 The Open Totes are suitable for a more casual approach to work. They feature a classic vertical design and a new trapeze silhouette offering multi-wearable options with short handles in leather and longer handles in fabric. The capacity of the new tote can also be enlarged thanks to press buttons on the sides.
A Bowling Bag with zip closure can be carried by hand, or on the shoulder thanks to the adjustable and detachable shoulder strap. With its wide capacity, it is a great companion from day to night, from business to leisure, and every occasion in between.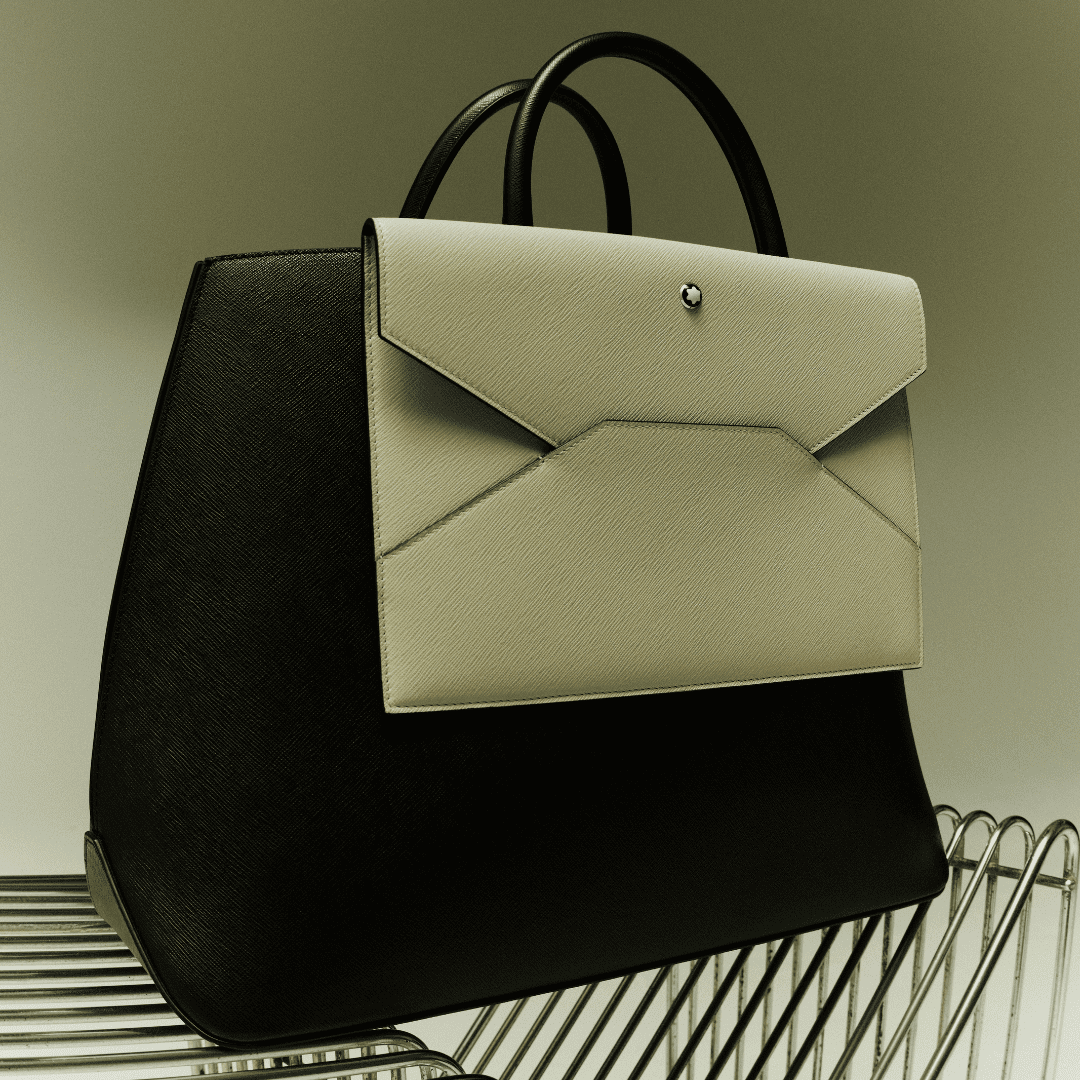 Compact bags in the new selection include envelope-shaped Pouches, a Mini Bag and a Mini Messenger featuring a back-side leather band that fits the handles of document cases and totes, adding functionality to the larger pieces as well as allure. Essential business companions include a Laptop Case with a front handle, a Notebook and a Notepad Holder.
Wallets, Card Holders, Pen Pouches and Key Fobs make up the small accessory assortment, in a variety of colours as well as a new Phone Pouch that can be attached to Document Cases and totes so as to have tech devices always at hand.
In addition to these, the Montblanc Summit 3 Smartwatch also gets a Sartorial edit with the addition of leather straps in two new colours and a new watch face featuring customizable initials.
While Black and Forged Iron are the main colours for the bags, small accessories are also offered in Red, Blue, British Green, Ivory and a tone of burgundy called Mosto. These colours create a bold contrast when attached to larger pieces using the modular system created for the collection. According to the brand, the leather used throughout the collection has undergone a CO2-neutral tanning process.