"My dream was to give life back to 'The Row', to immerse ourselves with some of the most traditional tailors and offer a point of difference, taking the age-old craft of bespoke tailoring forward," says Richard Anderson, the co-founder of the eponymous tailoring house.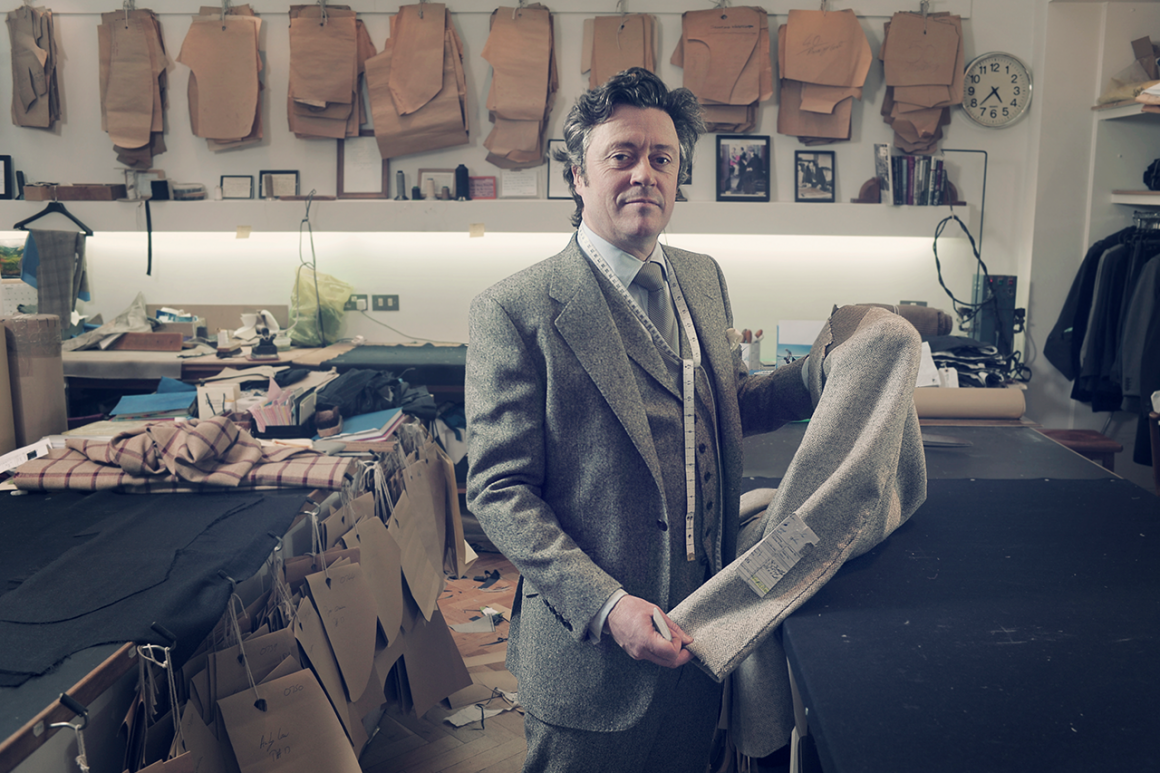 When Richard Anderson Ltd opened for business at 13 Savile Row in 2001, it was the first bespoke tailoring house to do so in 50 years. Richard started as a 17-year-old apprentice under Savile Row legend Colin Hammick. His first book, Bespoke: Savile Row Ripped and Smoothed, recalls those early days. His partner, Brian Lishakhave started on the Row in 1956 and is a former Managing Director of Huntsman. He has accumulated over 50-plus-years of experience in tailoring.
Richard Anderson gives Signé an insight into his savoir-faire and the future of Savile Row.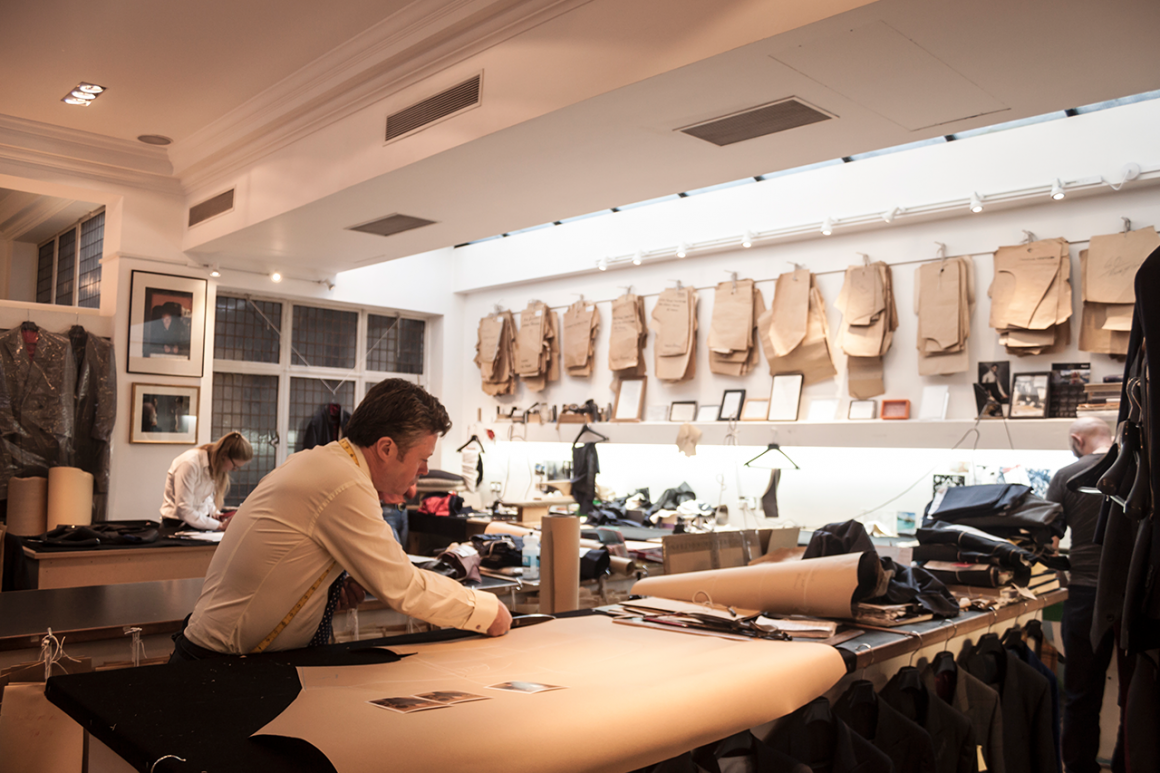 Take us through Richard Anderson's process of creating the perfect suit.
Every suit that leaves our workshop is cut in the inimitable house style. For a bespoke suit, I would take a series of 19 to 22 measures. From these measurements, I would then create an individual pattern specific to each client. The measurements don't tell you everything. They won't tell me how the customer stands, how they sit and it's my job to adjust to these and create a suit that accommodates each person's different movements and style. Part of my job as being a cutter is to improve the body. Make anyone look a little bit taller and slimmer, disguise any concerns they have – you have to take it all into consideration.
It is predominantly handwork that goes into the suit. The only times we use a sewing machine would be on the straight seams, which are the pockets and the centre back. It's difficult to equate to man-hours but between eighty to ninety-man hours go into making one suit, or about eight to ten weeks, and that's including the client having three to four fittings. We pride ourselves on the experience we offer customers along the way, each experience will differ from one client to another.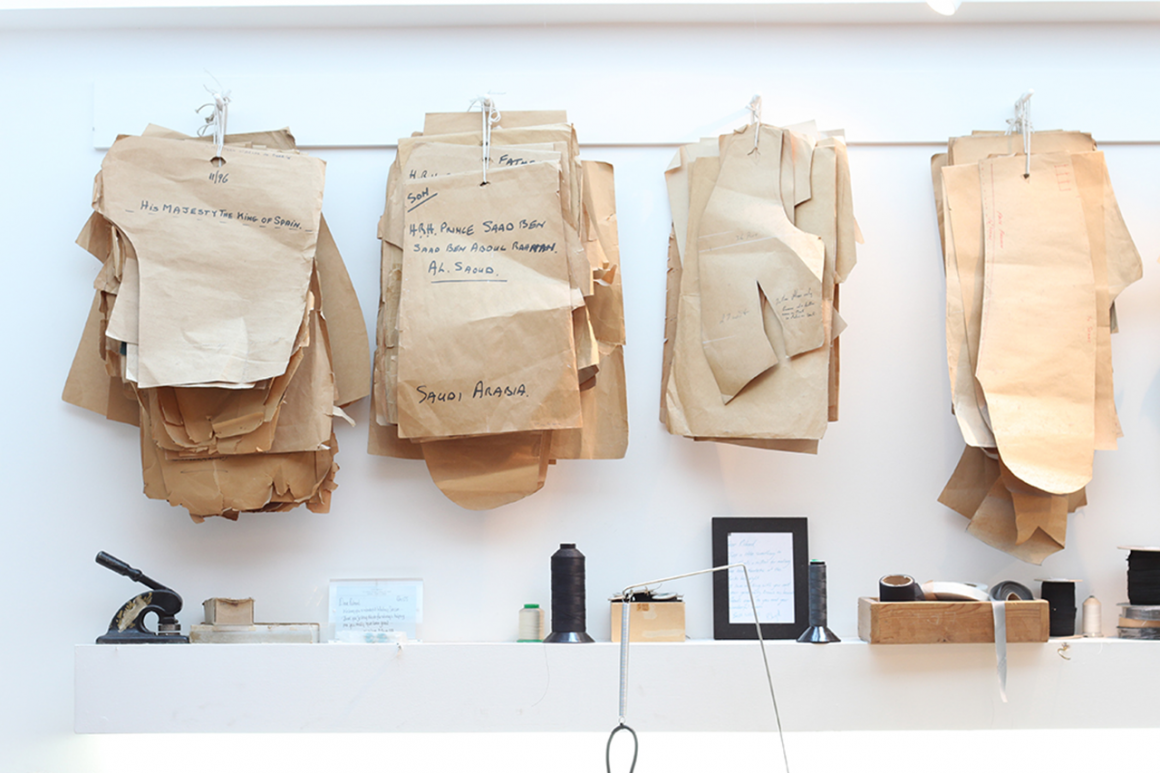 Do you feel that bespoke tailoring can appeal to the new generation?
Having spent all those years working for a very traditional tailoring company, I decided I wanted to make tailoring less intimidating and more welcoming for gentlemen of my own age and younger. I wanted to take some of the flare and newness that appealed to a younger generation and marry it with the tradition and quality of the older tailors.
Nowadays most tailors on Savile Row stock seasonal ready-to-wear collections. The introduction of ready-to-wear on 'The Row' is a stepping stone into bespoke. We regularly see the return of customers who started out purchasing ready-to-wear and then come back for a bespoke piece. We have also introduced denim into our range – although we are tailors, we understand that trends change and with the increased combination of a sports jacket and jeans, we saw an opportunity for gentlemen to have perfectly tailored jeans along with a jacket.
What advice would you give our readers who may want a bespoke suit made for themselves?  
My advice to a new customer to Savile Row would be to visit each tailoring house. It is the combination of unique house styles and services that sets each tailor apart. A bespoke suit is an investment and it's important that the tailor and client have a good rapport throughout the process.
RICHARD ANDERSON LTD
13 Savile Row
Mayfair, London W1S 3PH
mail@richardandersonltd.com
Instagram: @rasavilerow