The Lyst Index, by the global fashion search platform Lyst, is a quarterly ranking of fashion's hottest brands and products based on the online shopping behaviour of more than 9 million shoppers across 12,000 brands and stores online. In the two years since The Lyst Index has been around, three brands have appeared every quarter: Balenciaga, Gucci, and Vetements; with Balenciaga and Gucci consistently placing among the top three brands. While Gucci, a well-known brand that generates revenues in excess of US $4 billion, being consistently at the top may not come as a surprise to many. Balenciaga's consistency at the top end of the Lyst Index, however, invites closer scrutiny.
Balenciaga has a sterling heritage, although a fractured one. It begins in San Sebastián, Spain, in 1917 when a self-taught designer, Cristóbal Balenciaga, opened his first couture boutique. The Spanish Civil War forced him to relocate to Paris' Avenue George V in 1937. In no time, he was the toast of Paris. He was lauded by critics and society's A-listers alike for his revolutionary designs, innovative techniques and his uncompromising commitment to perfection. Parisian couturiers imitated him. Names such as Oscar de la Renta, Andre Courreges, Emanuel Ungaro and Hubert de Givenchy were among his protégés. A nonconformist to the core, he was an irritant to Paris' rigid fashion hierarchy. After three decades of pushing the envelope, Cristóbal closed his fashion house in 1968 and died in 1972, aged 77.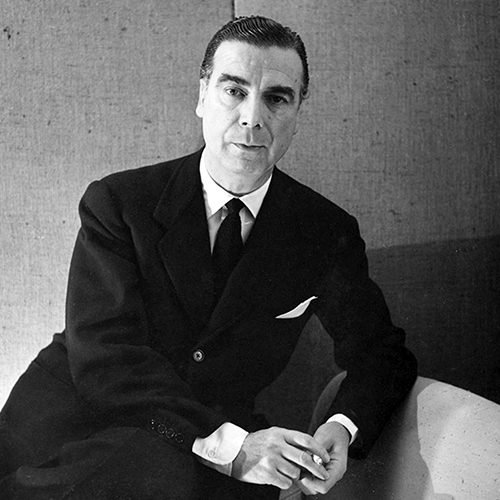 Jacques Bogart SA acquired the rights to Balenciaga in 1986. The true revival of the brand, however, is credited to the five-year reign of the recently departed Dutch designer Josephus Thimister, who joined in 1992. He was succeeded, in 1997, by his assistant Nicolas Ghesquière, the current creative director at Louis Vuitton. It was during Ghesquière's 15-year tenure that the Gucci Group (now under Kering) acquired Balenciaga in 2001. After the short and indifferent tenure of Alexander Wang, the current Creative Director Demna Gvasalia was presented to the world in 2015.
Although there are some similarities in the way Gucci and its younger sibling Balenciaga operate, there are also some glaring differences. While Gucci relies on a foundation of bestseller staples – the fur-lined horse-bit loafers or the double-G belt, for example – Balenciaga is all about freshness. No doubt it has examples of bestsellers in its ranks – Triple-S, Speed sneakers, the Hourglass bag or the "Bernie" sweatshirt, for example – but Gvasalia does not want a product to linger beyond three years.
Gucci evolved as a brand to adopt streetwear aesthetics and social-media-based marketing strategy under the helm of creative director, Alessandro Michele. Balenciaga, under Gvasalia, was always going to be "street-smart" with mid-season offerings, collaborations and designs that generate social-media buzz. An example of the latter is the US $1,290 "T-shirt shirt" – introduced in the Fall 2018 collection. It is a cotton T-shirt twinned to a cotton button-up shirt such that either can be worn with the other draped on the front or back. Polarised opinions on the shirt went viral on social media platforms, which was then picked up by mainstream media, thus generating free publicity for the brand.
Another aspect that sets Balenciaga apart from other luxury brands is its relationship with young artists and their art scene; where associations with luxury brands often lead to being branded a "sell-out." Painter Eliza is effectively the house muse, artists are among the models on its catwalks, the brand's social media posts feature collaborations, both formal and informal, and artists are seen wearing the brand. Once again, Gvasalia gets credit for this thanks to a creative mindset that resonates with them.
Gvasalia, a Georgian and a graduate at Antwerp's Royal Academy of Fine Arts, began his career at Maison Martin Margiela, followed by Louis Vuitton. In 2014, Gvasalia, along with seven other designers, founded the 'design collective' Vetements to reinject some "fun" into fashion. Gvasalia is the head designer and its public face. The collective, known for its fusing of couture and streetwear sensibilities while challenging conventions, was awarded LVMH's Young Fashion Designer Prize after just three years. Gvasalia did not relinquish his design responsibilities at Vetements until last September. Vetements has been in the top-ten of the Lyst every quarter except one. In 2017, Gvasalia was presented CFDA's International Award in recognition of his work at Vetements and Balenciaga. The following year, he was awarded Accessories Designer of the Year at the Fashion Awards 2018.
For all his creativity, both in terms of designs and building a brand identity, Balenciaga saw moderate growth. That was until Cédric Charbit, a former head of merchandising at Saint Laurent and a long-time Kering man, came on board at the end of 2016. The brand's revenues were reportedly hovering around the US $400 million mark and, according to Charbit, there was a lack of coordination between the creative and operational side of the business.
He began with an aggressive expansion of the retail network, from 110 stores to 180 in three years. He orchestrated a healthy 25 to 30 percent revenue generation through wholesale, mostly via exclusive collaborations. He focused on men's ready-to-wear, shoes and luggage, which now contributes more than 30 percent of the business, particularly in the fast-growing Asia region. Charbit's growth strategy has not come at the expense of Gvasalia's creativity and social media acumen, but rather, by utilising them as an integral part of it.
Balenciaga Instagram following has crossed 10 million, around 60 percent of its customers are Millennials who generate around 70 percent of the sales. It has posted some of the fastest growth rates within the Kering Group.
While Gvasalia-Charbit partnership has returned positive dividends, it also harbours Balenciaga's greatest weakness. While Balenciaga has attracted a niche set of customers, it is still heavily reliant on Gvasalia's creativity. It does not have commercial staples that it can reinterpret season after season because Gvasalia will not permit it. The brand still has to establish itself independent of its creative source. On the positive, Gvasalia has now fully committed himself to the brand, and if the Gvasalia-Charbit continues in the same vein, Balenciaga may soon be a name to be reckoned with, just as it was in its previous incarnation.