"The illegal trade in rhino horn and poaching was one of the subjects debated in Geneva last August during the Convention on International Trade in Endangered Species of Wild Fauna and Flora (CITES), demonstrating the urgency with which action is now needed," says Ricardo Guadalupe, CEO Hublot while announcing the launch of Hublot's new Big Bang Unico SORAI.
Two-thirds of rhinoceros species in Africa and India may disappear in our lifetime, which would be an irreversible loss for our planet. The leading cause for this calamity is poaching, which has been illegal since 1977 as declared by the Convention on International Trade of Endangered Species (CITES). This action was taken based on reports which stated that the increased demand for Rhino horns was fuelling the increase in the number of rhino deaths due to poaching. The international ban on rhino horns has created a lucrative black-market estimated to be around $20 billion a year. A single rhino horn may be valued as high as $60,000 per kilogram on the black market; making it worth more than its weight in gold.
SORAI (save our Rhino in Africa India) was founded by Kevin Pietersen for the preservation and protection of Rhino in Africa and India through ongoing education, awareness programs and raising public support of this issue globally. Hublot has committed to a partnership with Kevin Pietersen and SORAI to conserve rhinoceroses in the form of the Big Bang Unico SORAI. A large proportion of the funds raised from the sale of these limited timepieces will be directly paid to 'Care for Wild' and to the South African National Parks agency.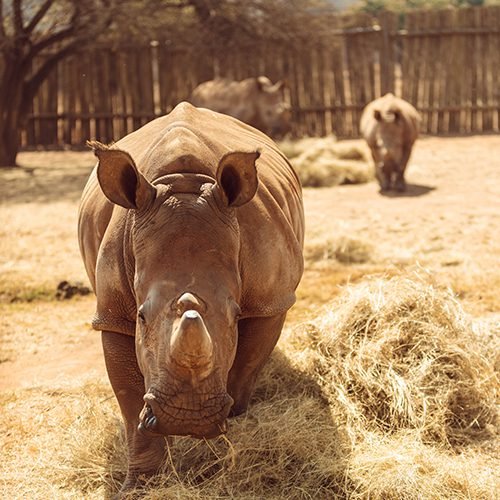 Care for Wild, founded in 2001 by Petronel Nieuwoudt, is the largest rhino orphanage and sanctuary in the world. When it is left alone because its parents have been killed by poachers, an orphaned baby rhinoceros has virtually no chance of survival. Care for Wild ensures their protection, growth and well-being in secured environments that are equipped with 24×7 video surveillance and communication networks, watched over by mobile units, dogs and their masters who are trained to counter poachers, and with aerial support.
The South African National Parks (SANP) was created in 1926 to manage the 19 national parks in South Africa, including the renowned Kruger National Park, with its 20,000 square-kilometres for animals to roam freely. The funds raised from the collaboration will allow SANP to acquire nocturnal airborne thermal intelligence technology, an essential and efficient addition in the fight against poaching. It will enable SANP teams to localise rhinoceroses, intervene more rapidly, and thus be able to protect the highest number of Rhinos.
"Staying ahead of poachers is a race against time, every time. Using innovative technologies such as thermal intelligence, surveillance teams can stay ahead of the poachers. We are proud and delighted to support Kevin Pietersen's SORAI organisation in this goal for our future generations and global biodiversity." – Ricardo Guadalupe, CEO, Hublot
Kevin Pietersen, representing SORAI, said: "This collaboration between Hublot and SORAI has allowed us a platform to give huge amounts of visibility to an incredible cause, on a global scale. By partnering, we are doubling the voices on this cause – and I'm so pleased that Hublot is now supporting the rhinos and their conservation quest. I'm looking forward to the future and sharing the amazing story of SORAI with the world."
The Big Bang Unico SORAI is donned by the sandy tones of the African bush. The 45-mm case (15.45mm thickness) and bezel are in micro-blasted beige ceramic. The dial is mat-beige skeleton with a "Liyongbo" appliqué image of a white rhinoceros at 9 o'clock, along with beige lacquered appliques with white luminescence. This watch debuts Hublot's selective vulcanisation technology which produces motifs in long-lasting colours that are drawn with an accuracy of a tenth of a millimetre, a first in the watchmaking world.
The strap comes in two options: a case matching beige NATO bracelet with a velcro strap or a camouflage pattern on black rubber. Inside the skeletal structure is HUB1242: UNICO Manufacture self-winding chronograph with 72 Hours power reserve. The movement can be observed through the transparent caseback rimmed by micro-blasted beige ceramic. On it is engraved: "Limited Edition XX/100"; as this timepiece will be limited to just 100 pieces. The watch is water-resistant to 100m.