The Summer Olympics in Tokyo in 2021 will be the last Olympics for Jamaican sprinter Yohan Blake, the double Olympic and World Championship gold medallist in 100 metres. He is also the youngest person to break the ten-second barrier. To commemorate his Olympic swan song, Blake has collaborated with Richard Mille to launch the 150-pieces limited edition: RM 61-01 Ultimate Edition Yohan Blake. The brand has announced that with the Blake special, the RM 61-01 series will also retire, thus bringing to an end its 6-year career.
It is reported that Richard Mille and Blake, a brand ambassador since 2012, have been working on this new watch for nearly two years. It is the successor to their previous collaboration: the tourbillon RM 59-01.
This 50-pieces limited edition manually wound tourbillon is presented in the green, yellow and black colours of the Jamaican flag. Its distinguishing feature is the 'Beast Bridges' – a stylised representation of Blake's unique claw-like hand position when he sprints.
The RM 61-01 Ultimate Blake appears more mellow, at least in terms of its colour spectrum. This is mainly because of the choice of materials used in its construction: Quartz TPT and Carbon TPT – an innovation from ProArt, Richard Mille's case-making facility. Richard Mille, in addition to introducing intricate complications within its watches, is also among the first to introduce ceramic and carbon composites in the construction of its cases. The brand introduced terms such as Ceramic TZP-N, translucent composite, and injected carbon nanotubes into the vocabulary of collectors. The Carbon TPT and Quartz TPT combinations first appeared on the RM 27-02 Tourbillon Rafael Nadal.
Quartz TPT is a Quartz fibre composed of parallel filaments obtained from separating silica threads. Quartz fibres are generally used for very high-performance applications due to their resistance to high temperatures, their strength and their transparency to electromagnetic waves. Carbon TPT is obtained from carbon fibres.
On the Ultimate Blake, Silica layers no thicker than 45 microns are saturated in a white matrix developed especially for Richard Mille. They are then inserted between 30-micron Carbon TPT layers, saturated in a black matrix, using an automatic positioning system that changes the orientation of the fibres between each layer by 45-degrees. It is then heated to 120 degrees Celsius and to a pressure of 6 bars in an autoclave similar to those used to make aeronautics components. It is then machined on a CNC machine to unveil the various Quartz TPT and Carbon TPT layers at random. This ensures that each machined component is unique.
The Quartz TPT and Carbon TPT combination are used in the construction of the case, bezel and caseback. Carbon TPT is used on the caseband and the special drawn-out crown protectors between 2 and 5 o'clock which prevent the crown from rubbing against the wrist. The crown is also in Carbon TPT with O-ring seal in Alcryn. The case, with dimensions 50.23 x 42.70 x 15.84 mm, is water-resistant to 50 metres thanks to two Nitrile O-ring seals, 20 spline screws in grade 5 titanium and 316L stainless steel washers.
Sapphires with anti-glare coating provide protection and unobstructed views on either side of the mechanically and visually impressive RMUL2 calibre within. The skeletonised manual winding movement is lightweight and durable. With a thickness of 3.15 mm, it weighs just 4.3 grams. Supporting the hour, minute and second hands, it has a power reserve of some 55 hours thanks to a double-barrel system. The latter also helps to improve torque stability over a longer period by dividing the stored energy in two winding barrels instead of one, thereby reducing pressure and friction on the teeth, the bearings and the pivots. This results in improved long-term performance.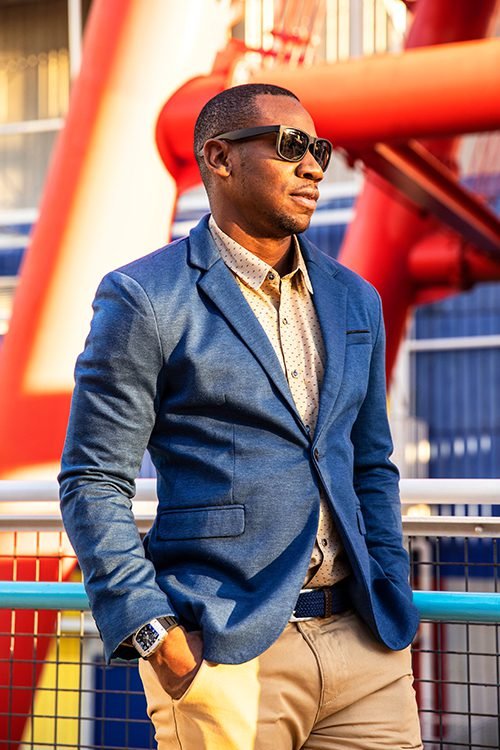 The free-sprung balance with variable inertia offers better reliability when subjected to shock and during movement assembly or disassembly, hence better chronometric results over time. The regulator index is eliminated, and a more accurate and repeatable adjustment is possible thanks to four small adjustable weights located directly on the balance.
The base plate and bridges are constructed in grade-5 titanium with black PVD treatment. This provides excellent rigidity to the entire assembly, as well as the precise surface flatness essential for the perfect functioning of the gear train. The skeletonised baseplate and the bridges were subjected to intensive and complete validation tests to optimise their resistance capacities. The spline screws in grade 5 titanium used to fasten the bridges and case offer better control of the torque applied to the screws during assembly. These screws are therefore unaffected by physical manipulation during assembly or disassembly and age well. This construction, although bare, is deceptively durable. It is capable of withstanding shocks of up to 5,000 gs. To put that into perspective, an astronaut experiences a maximum g-force of around around 3 gs during lift-off.