With the harsh external elements of city living, the skin is prone to premature ageing, acne, and hyperpigmentation, to name a few. Choosing the right grooming routine and sticking to the regime will avoid the unnecessary strain of experimenting on the skin.
Angela Turovskaya, the founder of Balmessence, believes it's never too early to invest in some well-formulated grooming products to accentuate natural looks and to achieve a smoother complexion. She adds: "By enhancing the cosmetic integrity of nature's own ingredients, we offer our clientele a sophisticated array of products, accessories and niche perfumes designed to make them look and feel gorgeous and healthy, just as nature intended."

Balmessence offers a range of ethically sourced and luxurious skincare products from cleansers, serums, aftershave gels and moisturizers. The brand's male luxury grooming edits are designed as a complete package for the essential self-care routine of a modern man. The brand's Male Grooming package has nine products.
CODAGE Scrubbing Cream: A rich and soothing emulsion made from fine rice particles for optimal facial exfoliation. Suitable for even the most sensitive skin types, it eliminates impurities and dead skin cells, while stimulating elasticity and cellular renewal.
CODAGE Day Cream: an emulsion whose fine and creamy texture is specially formulated to moisturize and protect the skin throughout the day. Its anti-pollution filter and antioxidant activity protect the skin against environmental damages such as thermal shock, pollution, and air conditioning. It relieves tightness and revives the complexion, preventing the apparition of expression lines.
CODAGE Fall in Love Serum: a special autumn edition to recharge the skin in essential resources before winter. It moisturizes and repairs; and contains antioxidant and anti-pollution ingredients to rebuild the skin's matrix and equips it with all the necessary defences for the seasonal changes ahead. Detoxifying, energizing and anti-blemish active ingredients purify the skin and smooth out sun-related pigmentation problems.
ESSE Refining Cleanser: A lightly foaming clay wash that exfoliates and detoxifies the skin. Bentonite clay particles act as superfine exfoliating granules while drawing toxins. Kalahari Melon oil adds essential omega-6 fatty acids to help maintain the skin's lipid balance.
ESSE Deep Moisturiser contains prebiotics to feed beneficial microbes at the expense of pathogens. A probiotic extract is added to shift microbial populations in your favour. It is balanced at pH 4.5 to favour the growth of synergistic species. It maintains balance without leaving greasy residues or dry areas.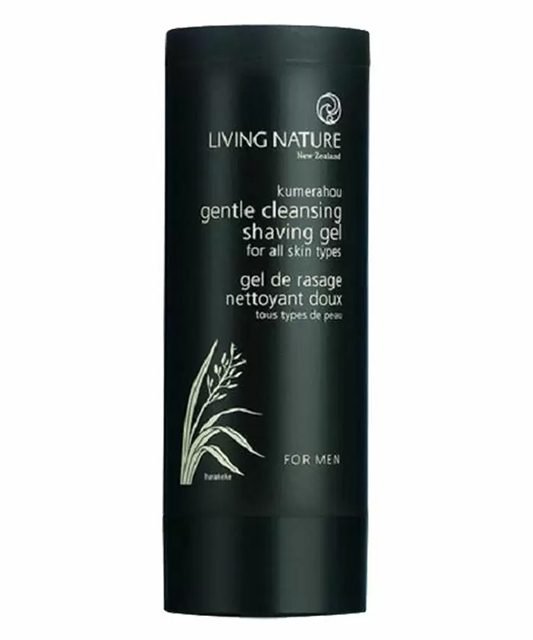 LIVING NATURE Gentle Cleansing Shaving Gel: A gentle, non-drying gel that is meant to provide excellent razor slip for a smooth, close shave. Specially formulated for men's skin, it cleanses and lifts impurities while calming the skin. Kumerahou, a naturally foaming surfactant, cleanses and rebalances important protective oils. Manuka honey is included for its humectant and antiseptic properties.
LIVING NATURE Soothing Aftershave Gel: A soft gel that utilizes the exceptional properties of the Harakeke Flax Gel and Active Manuka Honey to hydrate and restores vitality to the skin. A cooling infusion of Calendula Oil and Witchhazel helps soothe skin after shaving. Native to New Zealand, the gel from Harakeke Flax is more hydrating than aloe vera. This, coupled with its cooling, calming and antimicrobial properties, helps purify the skin, while the miracle healer Active Manuka Honey helps nourish and restore vitality.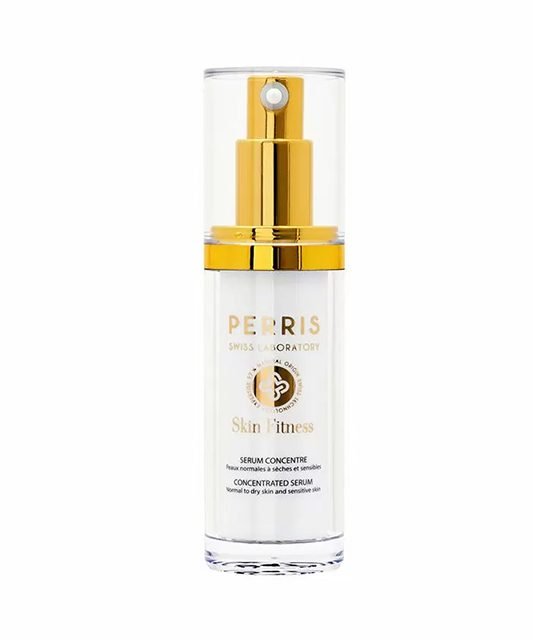 PERRIS SKIN FITNESS Concentrated Serum: a global skincare serum that offers 24-hour hydration acting as a second skin, leaving the skin feeling refreshed. With continuous use, the skin will appear firmer, radiant and luminous. It is formulated to minimize the risk of an allergic reaction.
PERRIS SKIN FITNESS Active Anti-Aging Eye Cream: a premium formula designed to offer an optimum effect on the skin. After continuous use, it provides the skin with 24-hour hydration and will help minimize and diminish wrinkles, puffiness and dark circles.