One of the defining traits of a modern Omega watch is the ability to add your own personality through the brand's extensive collection of NATO straps. For this summer, six new styles have been introduced to the range, offering yet more colour and character for watch fans to wear.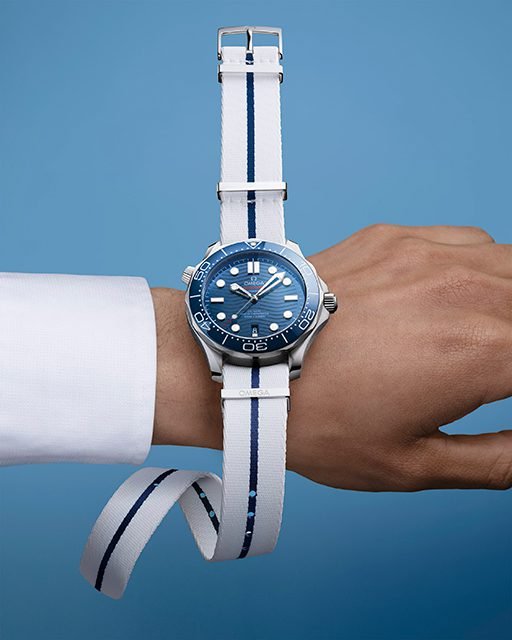 Each of the new straps has been crafted with a 3-stripe look in two contrasting tones. There are bright combinations for beach towel days, or simpler colours for city sophistication. As always, the easy-to-swap design means you can play with the image of your watch as little or as often as you choose.
Attention to detail is another attribute that makes these NATO straps feel typically Omega. In keeping with the brand's commitment to quality, the straps are made from polyamide nylon fabric, renowned for its durability and strength. Precise stainless steel buckles and fitted keepers add sleek touches of finesse, while the Omega icon engraved on the buckle provides an unmistakable link to the famous Swiss watchmaker.
The six new NATO straps have now been added to Omega's popular collection, and fans are encouraged to go online to Omegawatches.com, where they can visually swap timepieces and straps until they find a combination they love. With almost endless possibilities, the only difficulty will be picking just one.