French perfume house Parfums De Marly has unveiled the latest addition to its family of niche fragrances, Pegasus Exclusif, from its Les Métalliques collection. The launch of this fragrance continues the tradition of the independent brand founded by Julien Sprecher in 2009, to restore the golden age of perfume; the XVIII century, its splendour, and the extreme elegance of the Cour des Senteurs, the French temerity.

Pegasus Exclusif's essence undeniably bears the stamp of the contemporary man. Eight years ago, Pegasus marked a chapter in Parfums de Marly's history with its woody and exceptionally distinguished signature. Now, with Pegasus Exclusif, two of its most characteristic and addictive ingredients, bitter almond and vanilla, are retained, making the formula not quite the same, but also, not quite different.
This unique creation embodies the sensuality of the much-appreciated vanilla, which fuses with an oriental twist of amber, sandalwood, natural oud and guaiac. Then, the floral heart notes of jasmine, lavender, bitter almond and geranium. Finally, a fine balance of fruits and spices, including bergamot, pink pepper, cardamom and heliotrope.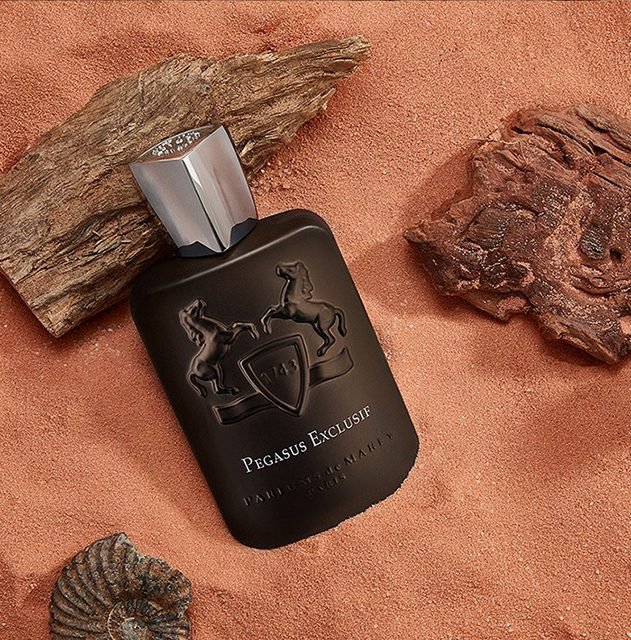 "For Parfums de Marly, Pegasus Exclusif represents a freedom call. It is an abundance of elegance and captures the reason our customers are loyal to us. Each wearer can find their temperament within it, as it's a rush and a force to be reckoned with, almost like a new dress code," says Julien Sprecher, creator of Parfums de Marly.
Presented in an original matte metallic bottle with dark brown tones, Pegasus Exclusif is a scent full of character, which gains momentum on the skin. The exclusive nature of each ingredient affords the formulation of intense alchemy for its wearer, as well as exceptional strength and resilience.
Pegasus Exclusif is available at the Parfums de Marly boutique in Perfumery & Co, The Dubai Mall and on the brand's e-shop in October, and all other points of sale from November.