Beluga by Gourmet House Caviar is the first and only dining experience in Dubai curated wholly around just one special ingredient – caviar. Inspired by a modern take on classic French cuisine, the menu has an impressive selection of Sturgeon caviar such as Huso Huso, Acipenser Baerii, Russian Oscietra, and Sevruga, among others.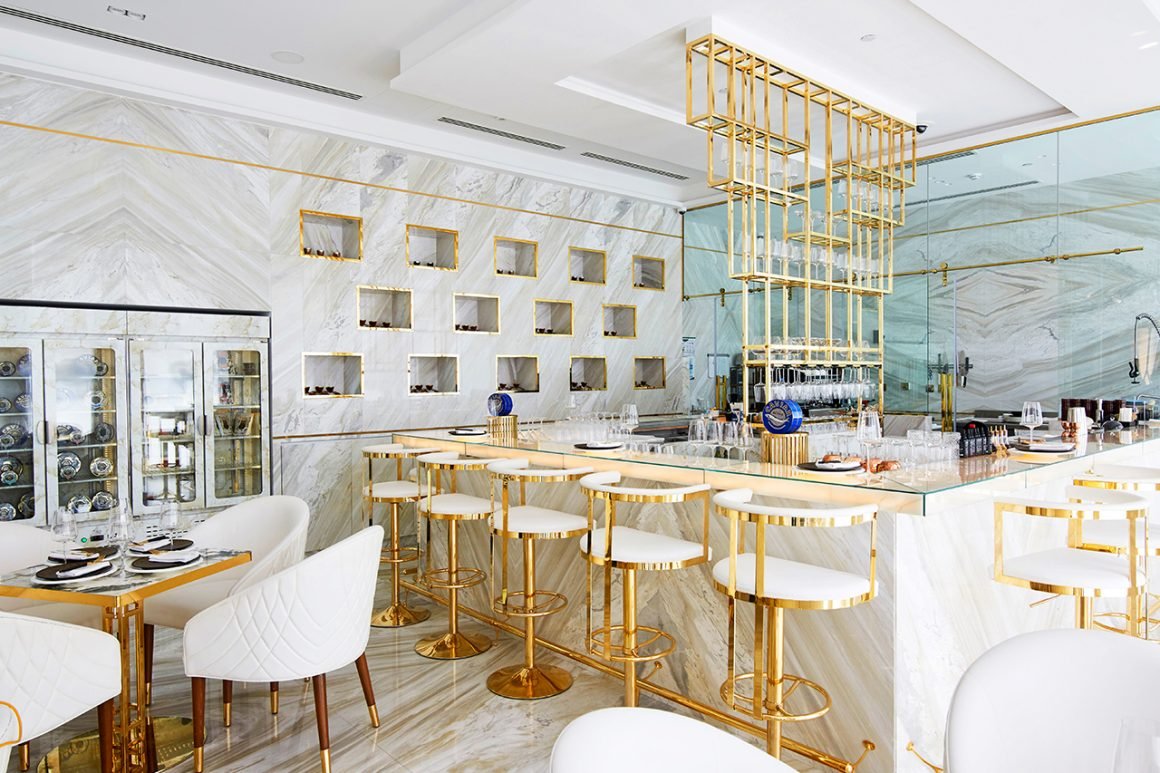 The signature dish features the most expensive caviar in the world, the 24-karat Gold Almas Caviar, topped with 24-karat gold flakes. Other highlights include Tsar Alexei with salmon flower and white Sturgeon caviar vinaigrette, the Red Carabinero Tartar with salmon caviar, and the Caviar Aux Datte, a locally inspired dessert. Complementing the menu is an assortment of dry bubbly, tempting cocktails and a retail section of caviar to-go. The staff are trained to guide guests through their caviar choices.
Located in the lobby of Mandarin Oriental Jumeira, on Jumeirah Beach Road, the venue is ideal for business meetings, after-work aperitivo or a romantic dinner with its well-appointed interior.
Gourmet House Caviar, a leader in the caviar industry since 1965, which manages farms from Europe to China, have equipped their farms with the most technologically advanced systems to produce the highest quality caviar.
"As pioneers of the caviar industry, we look forward to sharing the Beluga experience with this region. We aim to create a one-of-a-kind enriching culinary experience whilst educating guests about this exquisite delicacy." – Ali Mahmoudi, President, Gourmet House Caviar