In the world of luxury watches, Jean-Claude Biver, the Non-Executive President of LVMH Group's Watch Division, is a towering institution. There is little that he has not accomplished in the industry. If his contributions to the industry and his encyclopedic knowledge on the subject were not enough, Biver is also a passionate collector of some of the most beautiful and rarest watches, including one-off prototypes. Phillips in Association with Bacs & Russo organised an exhibition in November titled: 'Jean-Claude Biver: A Retrospective. Share, Respect, Forgive' – exclusively consisting of Biver's private collection of watches.
The non-selling exhibition, held at Hotel La Réservein Geneva during Phillips' watch auction weekend between November 7 and 10, will be followed by exhibitions in Hong Kong, New York and London. Biver will personally be present at these exhibitions and engage with collectors during panel discussions and lectures.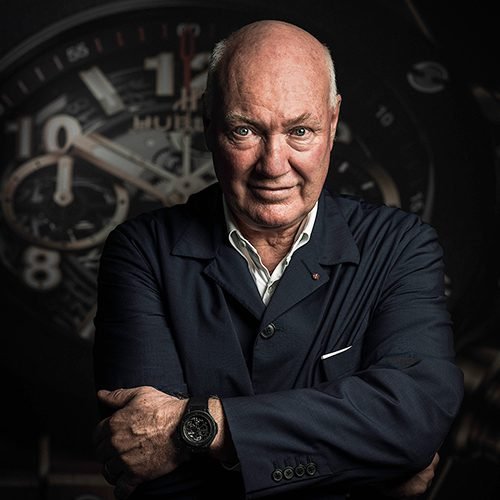 Aurel Bacs, a Senior Consultant for Bacs & Russo and James Marks, International Specialist and joint exhibition curators, said: "Jean-Claude Biver is a larger-than-life man and one of only a small handful of visionaries in the Swiss watch industry, who must be credited for having brought true innovation, created thousands of jobs and likely one of the best ambassadors the world of horology ever had. We are incredibly honoured to call him a friend and be entrusted with this unique and largely unseen selection of highlights from his personal watch collection, spanning a century of watchmaking and many of the rarest brands, most fascinating complications and, very importantly, personal watches that marked his 45-year long distinguished career."
"Having celebrated 70 years of which 45 in the watch industry, I am delighted to share with the lovers of horology a unique exhibition of my passion for brands, watches and moments which are today an unforgettable part of my career and my life." –  Jean-Claude Biver, Non-Executive President, LVMH Group's Watch Division
Most watch collections are composed of the owner's favourite models, and in this regard, Biver's collection is no exception. However, it has that extra, special ingredient because it also includes watches that Biver has been personally involved in creating, launching or promoting. Watches that have not only marked his exceptional career but have changed the watchmaking landscape all-together. For example, the Royal Oak, Biver's first marketing challenge; Omega, the second brand he promoted; Blancpain, the company he once owned and resurrected from oblivion; Hublot, TAG Heuer and Zenith – the LVHM brands that he transformed into powerhouses of the luxury sector.
The collection also includes some exceptional pieces of horology made by some of the world's most important watchmakers; notably Patek Philippe, Rolex. There are also watches made by independent watchmakers like Philippe Dufour and Rexhep Rexhepi, whom Biver has met, supported and befriended along the way. Among the standout examples, there is the Omega Constellation in yellow gold that was given to Jean-Claude Biver by his family at the age of eight to celebrate his communion, although he did not put it on his wrist until he turned eighteen.
Biver has been an admirer of Patek Philippe, once a rival to his beloved Blancpain. His collection of extraordinary examples from the watchmaker is a testament to his objective passion for exceptional timepieces. The Reference 96HU is perhaps the most historically significant Patek Philippe in the collection. It is one of the first-ever "Heures Universelles" wristwatches completed by Patek Philippe and is cased in a remarkably well-preserved Ref. 96 Calatrava case. Only two of which are known to exist. The Reference 1518 in pink gold, with a pink dial, an incredibly rare and wonderfully well-preserved example, is considered by many the absolute grail vintage Patek Philippe as it is the brand's first serially produced perpetual calendar chronograph. It also inspired one of the greatest watch families ever. This amazingly rare pink on pink version is among the "best of the best."
The Reference 2499 in yellow gold, a second-series of the successor to the 1518, remains a grail for most collectors, and according to Biver, no collection is complete without it. The Reference 1579 in platinum, one of only three known to exist, has distinctive "spider lugs" and one of the most impressive case designs of the 1950s. The Reference 5106J with date mode, in stunning blue and gold, was acquired by Biver through the winning bid at the first edition of Only Watch in 2009.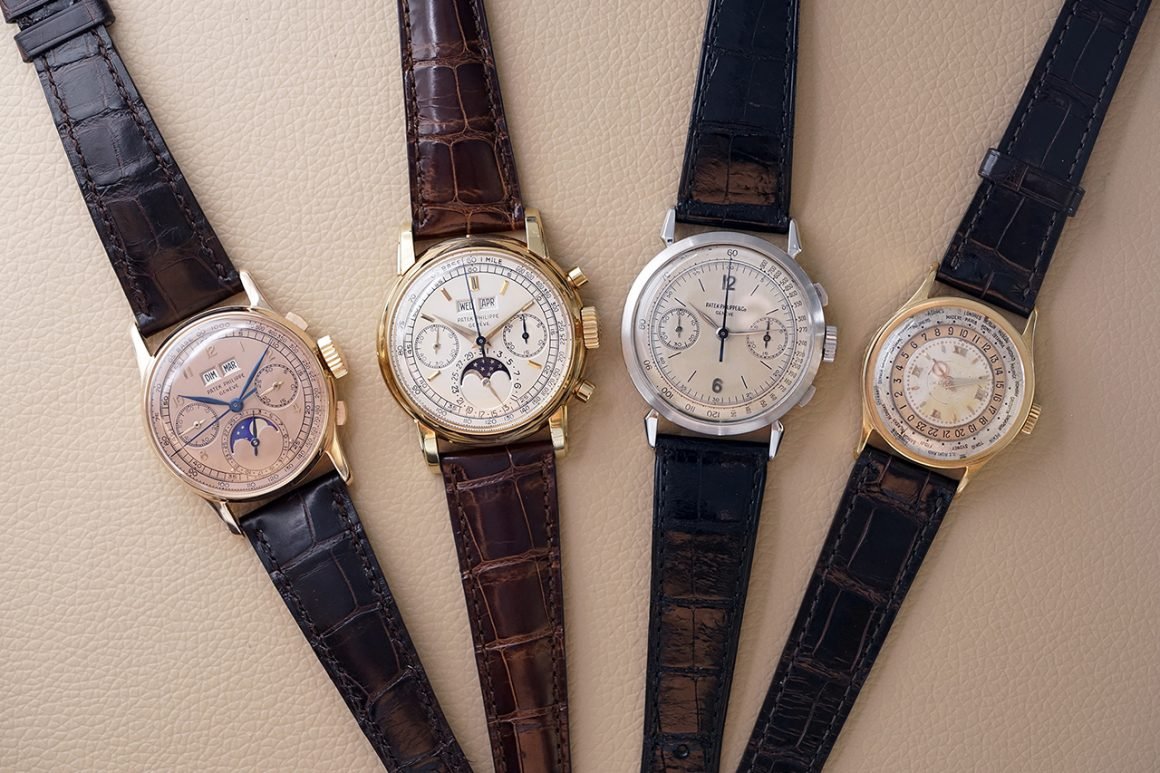 Biver has always had a special relationship with independent watchmakers, and considers them vital for the industry because of their disruptive potential, among other reasons. His collection has some of the most exceptional examples from independent watchmakers. One is Philippe Dufour's Simplicity serial number 180 of 200. Biver met Dufour more than 40 years ago while the two were at Audemars Piguet. The watch, presented in pink gold, with a white lacquer dial and blued Breguet hands, is everything Biver looks forward to in a watch: it is rare, beautiful, and it preserves the wonderful traditions of Swiss watchmaking. Another example is Rexhep Rexhepi's Chronomètre Contemporain Number One in platinum. The first platinum example ever made, the watch was presented to Biver on his 70th birthday from The Hour Glass, Asia's leading retail group of luxury watch brands.