OMEGA's new Museum at "La Cité du Temps", the Swatch Group/OMEGA campus in Biel/Bienne Switzerland, is located in a beautiful light-filled building designed by award-winning architect Shigeru Ban. The stunning Museum is a space worthy of a brand with extraordinary stories to share. It tells the compelling story of the global watchmaker through immersive movies, compelling showcases and fun interactive experiences.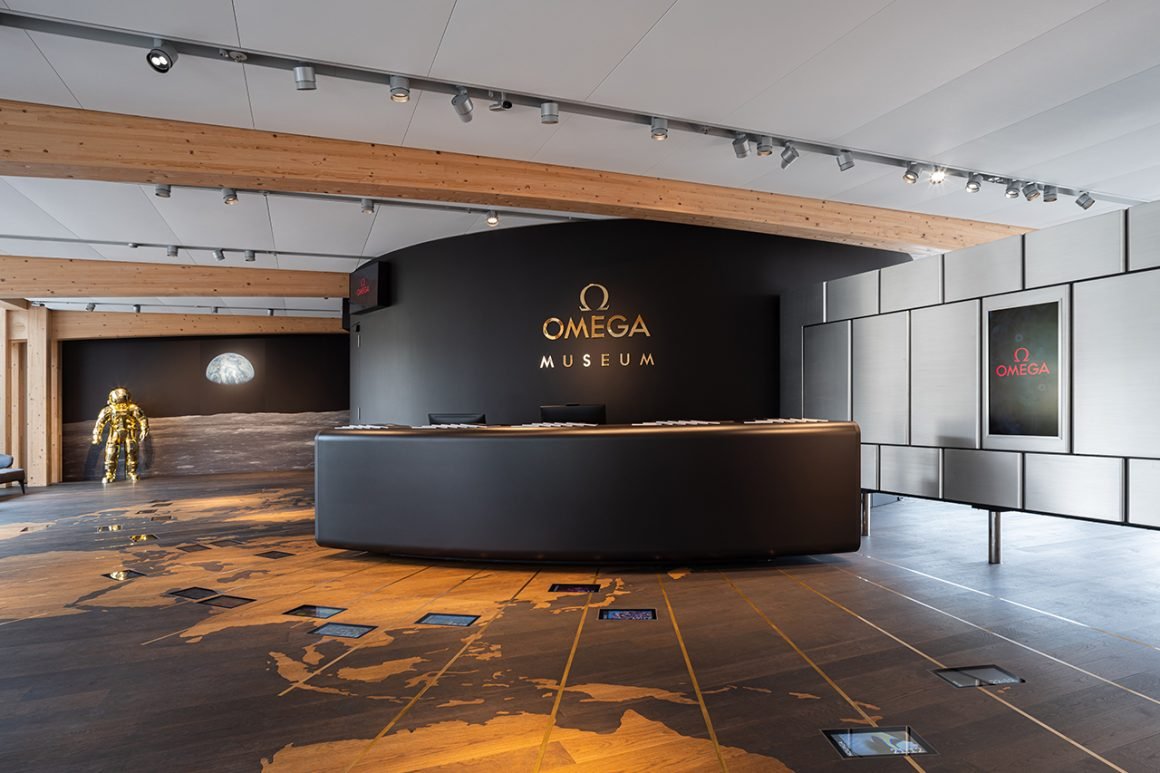 The journey to the heart of OMEGA starts with a stroll across the continents; a large world map on the floor embedded with digital readouts of exact times from numerous locations across the globe.
Before guests proceed, they take a trip back in time. OMEGA's "History of Time" is an immersive, 360° video that tracks humankind's quest for precision, from the earliest clocks to the most modern movements.
At OMEGA's new Museum, visitors can unleash their inner Olympian on a 9m running track equipped with authentic Official Timekeeper technology, including the famous starting blocks and red electronic starting pistol. Budding track stars will even receive a printout of their photo finish, captured by OMEGA's Scan 'o' vision MYRIA, which can record up to 10,000 digital images a second.
For more than 100 years, OMEGA has shown a deep commitment to producing exceptional watches for women, which are both aesthetically pleasing on the outside and technologically exceptional within. The new Museum's "Her Time" exhibition tells the story beautifully, tracing the evolution of OMEGA's ladies' watches from early Lépine pendants and the iconic Ladymatic, through to "secret jewellery watches" and today's latest creations.
At this stage of the journey, visitors to the Museum are encouraged to launch their imaginations into orbit. With a lunar surface underfoot and a Lunar Rover parked nearby, guests can explore OMEGA's fascinating space story, through videos, photos, NASA technology and the many historically-significant versions of OMEGA's "Moonwatch". Flight qualified by NASA in 1965, the Speedmaster became the first watch worn on the lunar surface.
An OMEGA has reliably served 007 on every dangerous mission since 1995's "GoldenEye". As well as complementing his style, Bond's OMEGA has often been called-upon to help him out of a tough spot. Of course, the life-saving functions are fictional – and certainly do not come as standard. However, the watches on display are genuinely cool.
At OMEGA's new Museum, guests can journey inside the movement of a watch – without getting caught-up in the cogs. The giant walk-in Speedmaster regularly screens a magical animated film revealing the inner-workings of the famous Co-Axial Escapement.
Those wishing to delve into the details of OMEGA's past, present and future, will not be disappointed. The brand's long and distinguished history unfolds in the most appropriate way – through a 50m steel bracelet, with 64 treasury windows.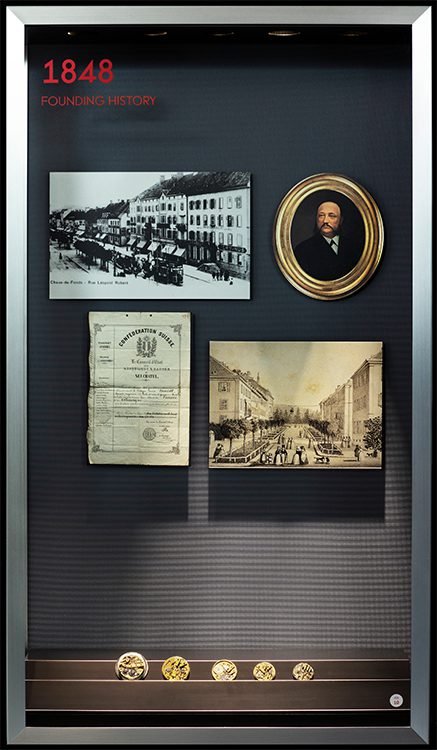 In addition to the permanent exhibitions, OMEGA Museum has set aside a special place to display the brand's latest achievements.
The OMEGA Museum in Biel/Bienne Switzerland was the first museum to be dedicated to a single Swiss watchmaker and has long been the guardian of OMEGA's history.
However, given the length and depth of the brand's legacy, it was inevitable that a new Museum would eventually be required.