This Month, Swiss watchmaker Ulysse Nardin presents its latest "friend of the brand," Grégoire Berger, the celebrated chef behind Ossiano, one of the leading fine dining restaurants in the Middle East.
"Chef Grégoire embodies a new generation of chefs eager to go beyond and explore uncharted territories and Ulysse Nardin is delighted to welcome him as its new friend of the brand for the Middle East," read a statement from the watchmaker.
"Since its inception, Ulysse Nardin has embarked on an odyssey striving to push back the limits of time, to reinvent the rules of what can and cannot be done. Each new achievement confirms the manufacture as a bold adventurer in the world of Haute Horlogerie, but while each technological achievement remains a source of pride and wonder, the Maison knows that experience shows the magnitude of our world. This is a shared belief with Chef Grégoire who has been at the forefront of culinary innovation throughout his career. Daring, bold, forward-thinking are adjectives that qualify both Ulysse Nardin and Chef Grégoire."
The partnership was conceived to bring like-minded people together, with the melding of two quite distinct crafts, but both created with finesse, craftsmanship and a high level of technicality.
"Our Manufacture's heritage has strong ties with the ocean and partnering with Chef Grégoire is relevant to Ulysse Nardin's values and history. The location of Ossiano, Atlantis Dubai, resonates with our brand's DNA while upholding our luxury credentials," commented Teresa Garin, General Manager of Ulysse Nardin Middle East & India.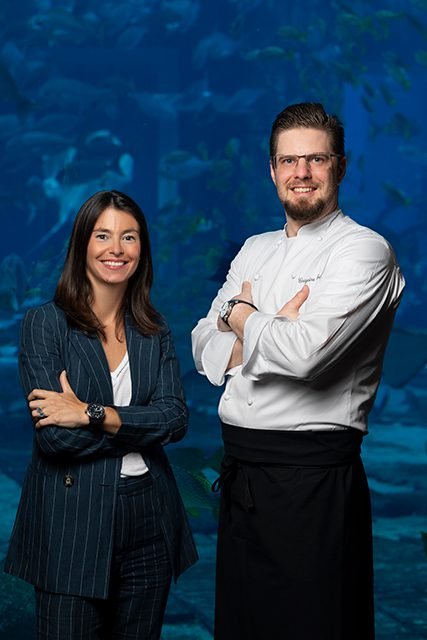 Having travelled the globe to hone his culinary skills, Chef Grégoire Berger has set the bar high for the culinary scene in Dubai with his innovative ideas, use of exceptional techniques and quality ingredients. This has played a major role in him being heralded as the most acclaimed culinary artist in the emirate, earning more awards than any other chef over the past three years.
In 2019, Chef Grégoire was bestowed the title of 49th Best Chef in the World by The Best Chef Awards, as well as taking home the 'Fol-LOVERS' award for the second year running, for receiving the most public votes of any chef in the competition. This partnership will see Ulysse Nardin accompanying Chef Grégoire in some of his projects as well as offering exclusive experiences to the brand's customers.