This Wednesday, Louvre Abu Dhabi opens the first comprehensive exhibition on the history of luxury in the world. Running from 30 October 2019 to 18 February 2020, 10,000 Years of Luxury will explore the multifaceted nature of luxury from ancient times to the present day. Visitors will explore luxury through fashion, jewellery, visual art, furniture and design with masterpieces from the collections of international institutions and brands. Highlights among the 350 objects include the oldest pearl in the world, the renowned Boscoreale Treasure – one of the largest collections of silverware preserved from Roman Antiquity – and dresses and jewellery from design houses such as Cartier, Maison Van Cleef & Arpels, CHANEL, Christian Dior, ELIE SAAB and Yves Saint Laurent.
The second exhibition in the museum's current season Changing Societies, 10,000 Years of Luxury is organised by Louvre Abu Dhabi, Musée des Arts Décoratifs in Paris and Agence France-Muséums, and sponsored by Tryano, the only luxury department store in Abu Dhabi.
Curated by Olivier Gabet, Director of Musée des Arts Décoratifs, the exhibition draws primarily from the collection of the Musée des Arts Décoratifs and other French, international and local institutions. It also displays works from Louvre Abu Dhabi's collection and offers a rare chance to evaluate our ever-changing fascination with luxury.
"Our Winter exhibition explores the fascinating concept of Luxury through a long lens, contextualising objects across time and culture to illuminate evolving notions of beauty, wealth and value. This consideration of its varied interpretation throughout history reflects how we consider themes in our galleries, as well as Louvre Abu Dhabi's DNA." – Manuel Rabaté, Director of Louvre Abu Dhabi
"Two years after opening the museum, we again turn to additional fields in the history of art to offer unparalleled experiences and bring new and diverse publics. We are grateful to our main partner Musée des Arts Décoratifs and the many institutions, including haute couture icons, who have contributed exceptional pieces to this wonderful story of luxury," he added.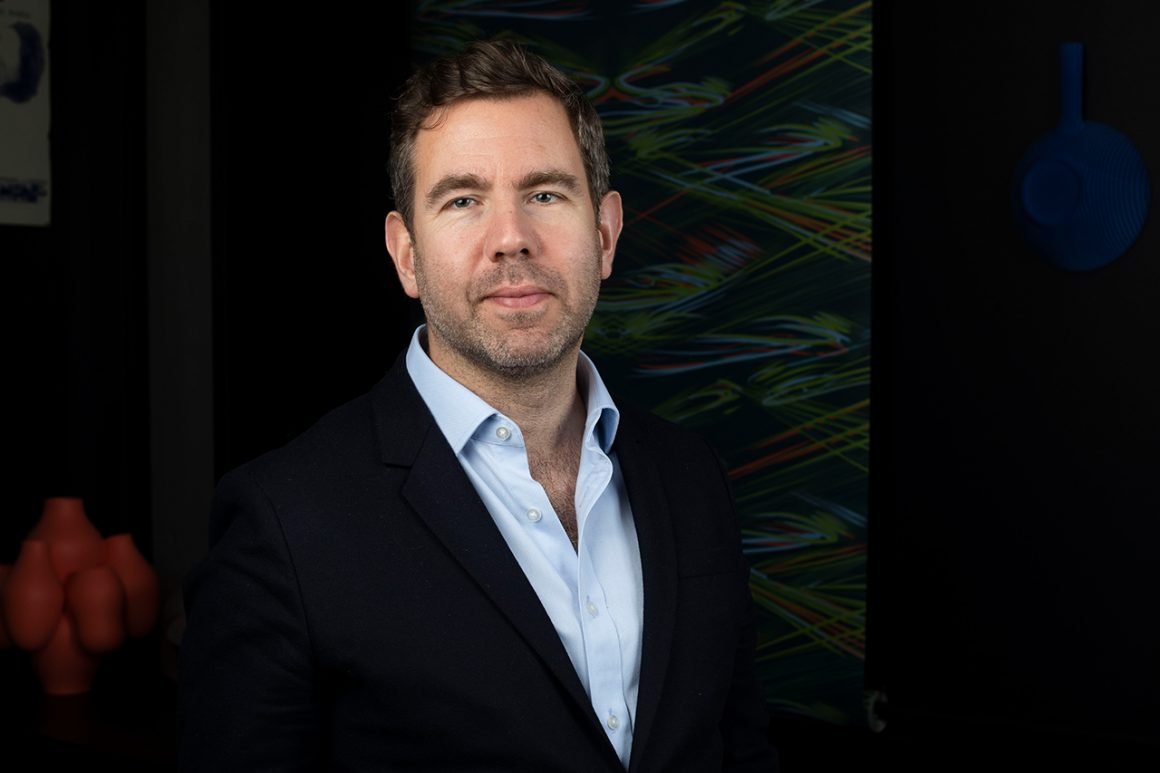 Olivier Gabet, Director of Musée des Arts Décoratifs and curator of the exhibition, added: "Never in the history of humanity has the word 'luxury' been used with such frequency as in these first decades of the 21st century. It is a concept that evolves within a complex, often subtle, sometimes contradictory melting pot of influences. The very identity of Louvre Abu Dhabi, a universal museum, shaped by the dialogue between civilisations, is an invitation to embrace luxury's one thousand and one faces, extending from the earliest times to its most recent manifestations. The project was conceived in line with this unique approach, offering visitors a vision of this pan-millennial phenomenon."
The exhibition opens with two landmark pieces illustrating the history of Abu Dhabi. "Abu Dhabi Pearl" the oldest pearl in the world, dating back to c. 5,800 – 5,600 BCE, discovered on Marawah Island, Abu Dhabi in 2017 and lent by the collection of Zayed National Museum; and an antique natural pearl necklace for Arab diva Umm Kulthum loaned from the collection of Zayed National Museum. "Abu Dhabi Pearl" is a proof that pearls and oysters were used in the UAE nearly 8,000 years ago and represents the earliest known evidence for pearling found anywhere in the world.
Visitors will begin their journey through the history of luxury in Antiquity. Luxury objects of this time were often characterised by their rarity, precious materials or skilful production, exemplified by an Egyptian gold Necklace with Fish Pendants (ca. 1550-1069 BCE) and a skilful Cameo Depicting Tiberius and Caligula probably produced in Rome between 31-37. A variety of typical luxury objects from this time will be on display, including precious home décor as well as personal jewellery.
Visitors will be able to discover how trade, and by extension cultural exchanges, constitute a driving force in the development of luxury throughout history. Several of the objects on show are made of a variety of materials or artistic influences from East and West, speaking of the importance of trade routes such as the Silk Road and ancient sea routes. A 15th century Fragment of Velvet from Italy includes exotic silk and gold thread and depicts patterns of curling stems and flowers inherited from Ottoman decoration. A 16th century Shell Spoon from Germany would have been of particular value, with the extremely rare shell bowl originating from the coast of West Africa.
Abu Dhabi Pearl Marawah Island, United Arab Emirates c. 5800 BCE ⌀ 0.3 cm Department of Culture and Tourism – Abu Dhabi Photo credit: © Department of Culture and Tourism – Abu Dhabi/ Photo by Musthafa Aboobacker/ Seeing Things

Noisettes Necklace René Lalique Paris, c. 1900 Gold, diamonds, peridots, enamel, glass Paris, Musée des Arts Décoratifs Photo credit: © MAD, Paris – Christophe Dellière

Three Medallion Mamluk Carpet Egypt, Cairo 1450 – 1500 Wool Louvre Abu Dhabi Photo credit: ©Department of Culture and Tourism – Abu Dhabi / Photo: Hervé Lewandowski

Ten-leaved Screen Foxes Armand-Albert Rateau France, Paris, c. 1921–1922 Lacquered and gilded wood Paris, Musée des Arts Décoratifs Gift of Prince Louis de Polignac, with the agreement of Yves Lanvin, in memory of Countess Jean de Polignac, daughter of Jeanne Lanvin, 1965 Photo credit: © MAD, Paris – Jean Tholance

Inlaid bracelet Found at the necropolis of Yahmur (Syria) 3rd century Gold, garnet, green fluorite, sapphire, amethyst, chalcedony and glass? Paris, Musée du Louvre, Department of Greek, Etruscan and Roman Antiquities, formerly De Clercq- Boisgelin collections, Bj 2229 Photo credit: © RMN-Grand Palais (musée du Louvre) / Stéphane Maréchalle

Cameo with mythological subject: Bacchus and Ariadne Rome Julio-Claudian period (41-45, Tablet); imperial period (1st – 4th centuries, other glyptic pieces) and 1780 (reconstructed by Luigi Valadier) Onyx marble, semi-precious stones, marble, gold, gilt bronze, enamel, glass paste Paris, Musée du Louvre, Department of Greek, Etruscan and Roman Antiquities, Rome, probably Catacombs of Priscilla on the via Salaria (tablet and glyptic pieces); Rome, collection of Gaspare Carpegna; Vatican, Profane Museum; Paris, Palais des Tuileries (King's apartments), 1740–1778 Photo credit: © RMN-Grand Palais (musée du Louvre) / Les frères Chuzeville

Soup Tureen Jean-Baptiste-Claude Odiot Paris, c. 1819 Brass, silvered by Christofle, 1907–1908 Paris, Musée des Arts Décoratifs Gift of Jean-Baptiste-Claude Odiot to the French Chamber of Peers, 1835; assigned to the Musée des Arts Décoratifs, 2016 Photo credit: © MAD, Paris – Jean Tholance

Samovar Josef Hoffmann Wiener Werkstätte (Vienna workshop) Austria, Vienna 1904 – 1905 Silver, coral, onyx, carnelian and ebony Louvre Abu Dhabi Photo credit: ©Department of Culture and Tourism – Abu Dhabi / Photo: APF

The Hourglass (Le Sablier) Marc Newson HG Timepiece – Switzerland Suisse, 2015 Borosilicate glass, 7,727,248 miniature gold-plated steel nanoballs HG Timepiece – Switzerland Photo credit: © Philippe Joner, 2015
As visitors continue their journey through time, they encounter a new definition of the notion of luxury in terms of production technique, which led to a boom in the luxury market in 17th and 18th-century Paris. As a result, factories such as Meissen, Sèvres and Chantilly rose to fame and many of their exquisite productions are on display, including an extravagant porcelain Clock with Shepherd and Shepherdess, produced around 1740 by the Meissen factory.
Looking at luxury in modern times, the exhibition goes on to showcase how the Industrial Revolution led to the emergence of the nouveaux riches, an elite with a more democratic access to luxury. As a result, department stores came into fashion, offering items such as jewellery, haute couture, dinner services, luggage and furniture to a wider audience than ever before. Women's demands for emancipation also had far-reaching effects on the arts and in the 1920s, and Gabrielle Chanel's Little Black Dress became an iconic example of couture for the modern woman.
Luxury fashion features prominently throughout the exhibition with exceptional loans from major couture houses including Christian Dior, Givenchy, Chloé, Azzedine Alaïa, Maison Schiaparelli, Lanvin and more. A brocaded silk dress from the late Ottoman Empire blends Turkish and Parisian designs, on loan from the Musée des Arts Décoratifs. Contemporary fashion pieces include an organza evening dress by Karl Lagerfeld for CHANEL, horse riding accessories adorned in cockerel feathers by Hermès and an embroidered sequin gown from ELIE SAAB's Spring/Summer 2019 collection.
Dr. Souraya Noujaim, Scientific, Curatorial and Collections Management Director at Louvre Abu Dhabi, added: "Luxury is a multifaceted idea, and defining what makes an object precious is an intriguing task. This exhibition challenges preconceived notions with a scientific approach that goes beyond the tangible materials, techniques or value of objects and considers luxury as a feeling, a desire or a freedom to enjoy."
Commenting on the sponsorship of the exhibition, Sharmila Murat, Vice President of Tryano, said: "Louvre Abu Dhabi is one of the key cultural and tourist destinations in the region, and we are proud to support 10,000 Years of Luxury. We are committed to investing in the dynamic arts and culture scene in Abu Dhabi, and look forward to experiencing this landmark exhibition for both the museum and the UAE."
Alongside the exhibition, Louvre Abu Dhabi will present the olfactory art installation USO – The Perfumed Cloud (USO = Unidentified Scented Object) from 30 October to 8 November and 23 November to 1 February. Created by Maison Cartier's in-house perfumer Mathilde Laurent with Transsolar KlimaEngineering and curated by Juliette Singer, Chief Curator for modern and contemporary art at Louvre Abu Dhabi, the installation invites visitors to climb a spiral staircase to immerse themselves in a scented cloud.
10,000 Years of Luxury will be accompanied by a rich cultural programme curated by internationally respected artistic director Ruth Mackenzie CBE. Centered around creating rare experiences that "money can't buy", the programme will feature pop-up performances by international artists, musicians and dancers. On view from 6 to 9 November, these surprise performances will offer visitors a unique personal encounter with world-renowned artists set against the backdrop of the exhibition and Louvre Abu Dhabi's permanent collection and outdoor spaces. Performers include the L.A. Dance Project led by French choreographer Benjamin Millepied, Moroccan singer and actress Hindi Zahra, Emirati jazz and pop singer Khalifa Naser, the Chinese musician Wang Li and classical music quartet Quatuor Diotima, among others.
Dress ELIE SAAB France, Paris Haute couture, Spring/Summer 2019 collection Off shoulder dress in organza printed with vegetal motifs, embroidered shiny and matt parma sequins Paris, ELIE SAAB Haute Couture Photo credit: © ELIE SAAB

Evening gown Quatre mouchoirs Madeleine Vionnet Haute couture, Winter 1920 collection Ivory silk crêpe straight cut into four square panels, held by the corners at the shoulders and joined by vertical seams on the bias Paris, Musée des Arts Décoratifs, UFAC collection, gift of Madeleine Vionnet, 1952 Photo credit: © MAD, Paris / Patrick Gries

Adélaïde ball gown and coat Christian Dior France, Paris Haute couture, Spring/Summer 1948 collection, Envol/Flight line Coat of silk satin with gold braid trim; bodice and skirt of synthetic tulle trimmed with satin Paris, Musée des Arts Décoratifs UFAC collection, gift of Elinor Brodie, 1969 Photo credit: © MAD, Paris – Jean Tholance

Dress in two parts C. 1867 Sapphire silk velvet embroidered in gold thread with bercelé rinceaux and grape-bunch motifs, with gold lace trim Paris, Musée des Arts Décoratifs Gift of E. Hayaux du Tilly, 1935 Photo credit: © MAD, Paris – Jean Tholance
Two talks will explore objects and themes highlighted in 10,000 Years of Luxury. On 29 October, curator Olivier Gabet will discuss the exhibition, which celebrates a world history of the lavish and the luxurious. Dr. Mark Beech, Head of Archaeology for Al Dhafra and Abu Dhabi at the Department of Culture and Tourism – Abu Dhabi, will give a talk on the discovery of the Abu Dhabi Pearl on 26 November. Dr. Beech's talk will be accompanied by an excerpt from the new documentary series History of the Emirates, produced by Image Nation Abu Dhabi. In addition, there will be a virtual reality experience based on the series that will take viewers on an immersive journey through the lives of the Emirati forefathers and the history of the UAE.
Emirati artist Hind Mezaina has curated a series of films that feature luxury in the worlds of fashion and art, including Phantom Thread, an acclaimed biopic of Reynolds Woodcock; Academy-award winning musical The King and I;the classic 1960s rom-com How to Steal A Million, starring Audrey Hepburn and Peter O'Toole; the documentary Time Thieves; and Have You Seen My Movie?, which features clips from 1,000+ films cut together to create a new cinema experience, directed by Paul Anton Smith. Artist Rinku Awtani will also present a programme of family films for all ages.
Finally, Louvre Abu Dhabi will premiere the interactive installation, Digital Snow Globes, from 12 December 2019 to 10 January 2020, which will bring a festive winter spirit to the museum with visitor-activated snowstorms surrounding life-sized reproductions of artworks from 10,000 Years of Luxury encased in snow globes.