Tradition, complications, innovation: these three words underpin the work of Antoine Preziuso, founder of ANTOINE PREZIUSO GENÈVE, which celebrates thirty-nine years of independent watchmaking. From his studies at Geneva's École d'Horlogerie – where he discovered his calling – to the creation of the Tourbillon of Tourbillons (in close collaboration with his son Florian), Antoine Preziuso has always been inspired by three powerful values: respect for watchmaking tradition; mastery of major complications; and a constant quest for innovation in technique and design.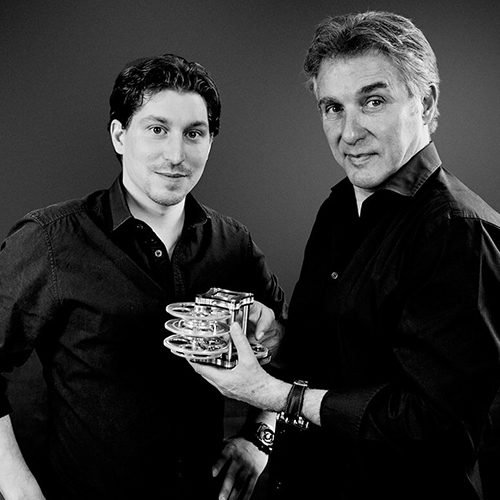 A week of sharing a passion, of wonderful encounters, of forging bonds – the afterglow of Dubai Watch Week lingers on with a multitude of fond memories for Antoine and Florian Preziuso who held visitors spellbound with their Masterclasses twice a day throughout the event.
The principle was quite straightforward: to welcome the general public as well as keen fans of fine watches and take them on a journey into the fascinating world of mechanical watchmaking – by giving them the opportunity to become watchmakers for an hour. Coached on how to correctly hold a pair of tweezers, place the eyeglass loupe, open a watch, remove the hands and dial, and then replace them and close the watch, watch lovers experienced moments of pure happiness and discovery with the simple gestures that may seem trivial to professionals.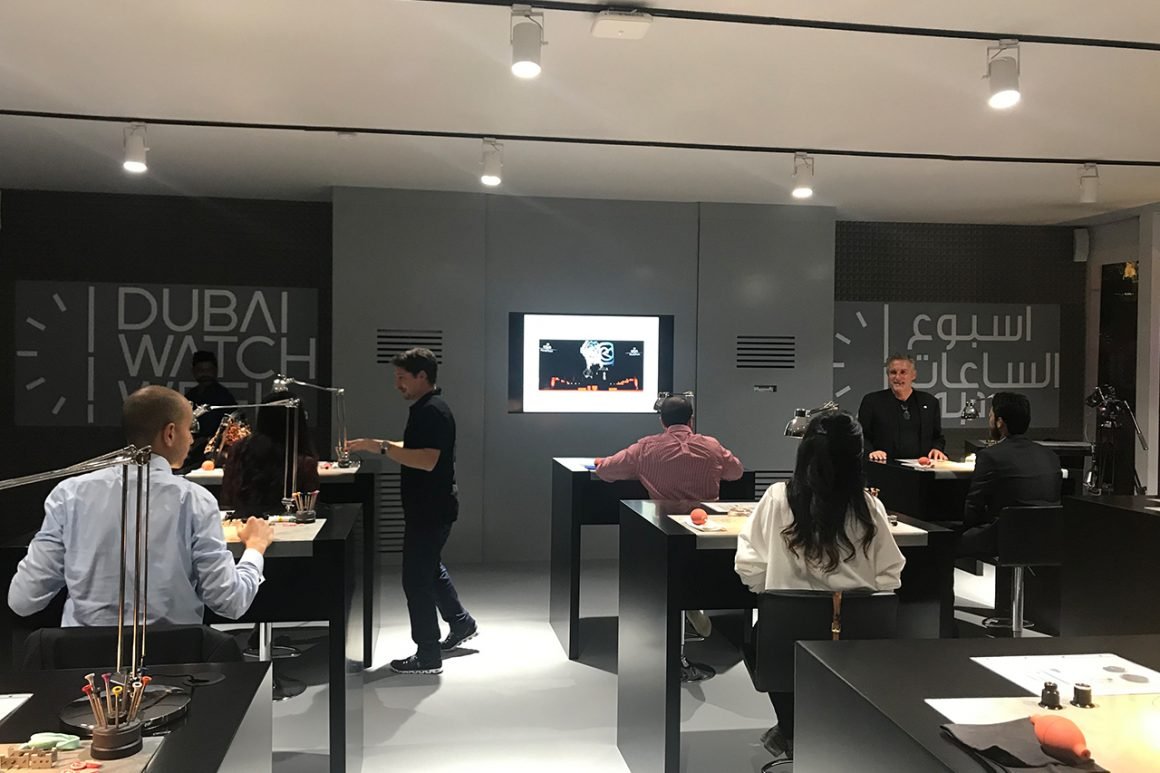 The success exceeded all expectations. Visitors, amateurs and collectors alike enrolled in the Masterclasses at a dazzling speed. Keenly appreciated by all types of participants, these exercises required patience, dexterity and precision, allowing them to better understand and appreciate the fine art of mechanical watchmaking and the profession of watchmaking. And what better way to embark on this journey of discovery than with as guides two renowned and passionate master watchmakers, Antoine and Florian Preziuso who gave these memorable Masterclasses there all.
Thank you to Dubai Watch Week, thank you to Ahmed Seddiqi & Sons, and thank you to the Seddiqi family for initiating and inspiring these beautiful moments of sharing.